When it comes to customizing your electric skateboard, there are tons of ways to go about it. In fact, Evolve Skateboards became the first company to offer a "board builder" feature on their site that allows you to mock up thousands of combinations. But what if you want to guarantee your board is truly one of a kind that no one else can get?
Jacob from the ShredLights team got in contact with three ambassadors to get the full rundown on how they got inspired to create these custom shredding machines that are unlike any other boards around. Plus, he had a chance to get behind the scenes with one of the most unique custom grip tape designers we've ever seen.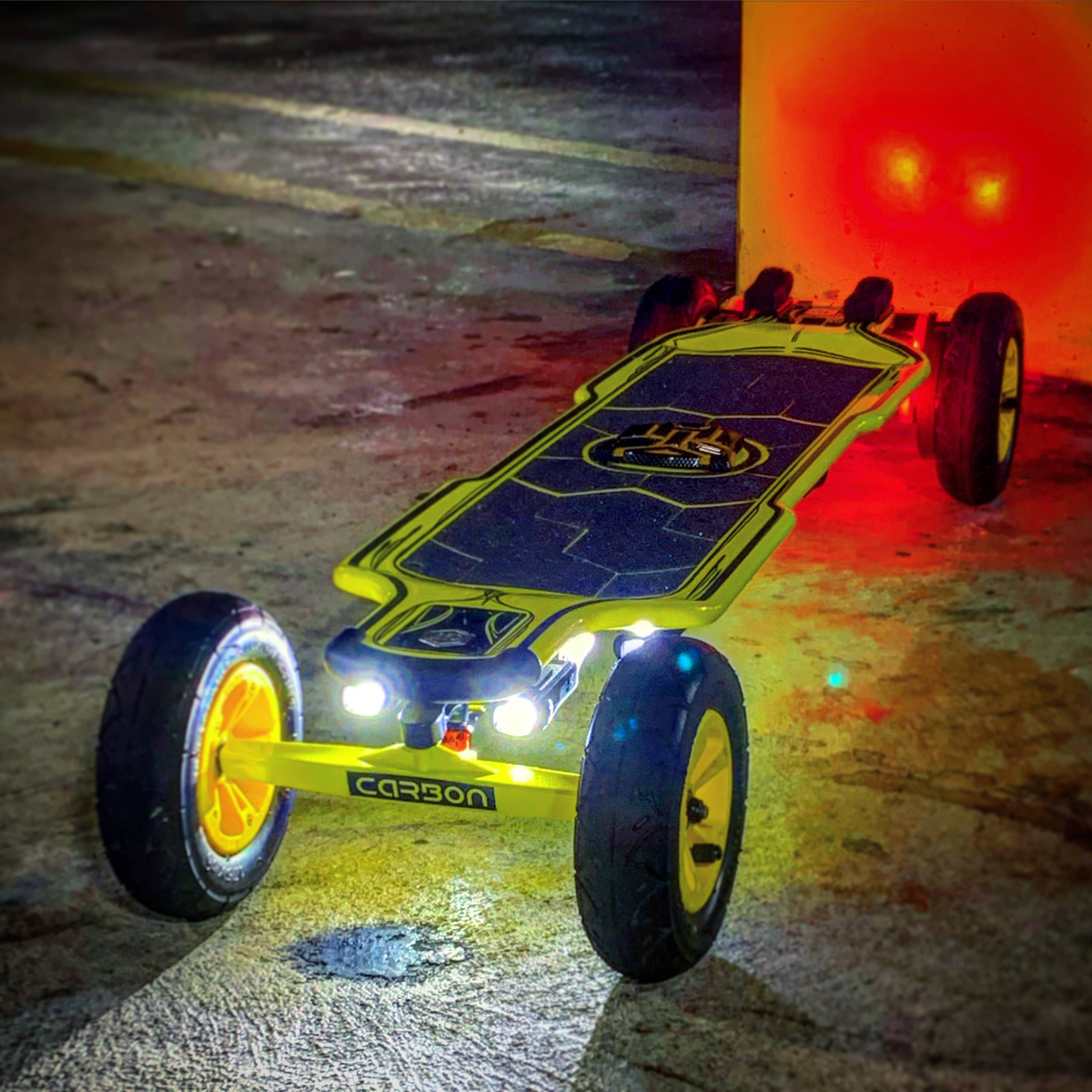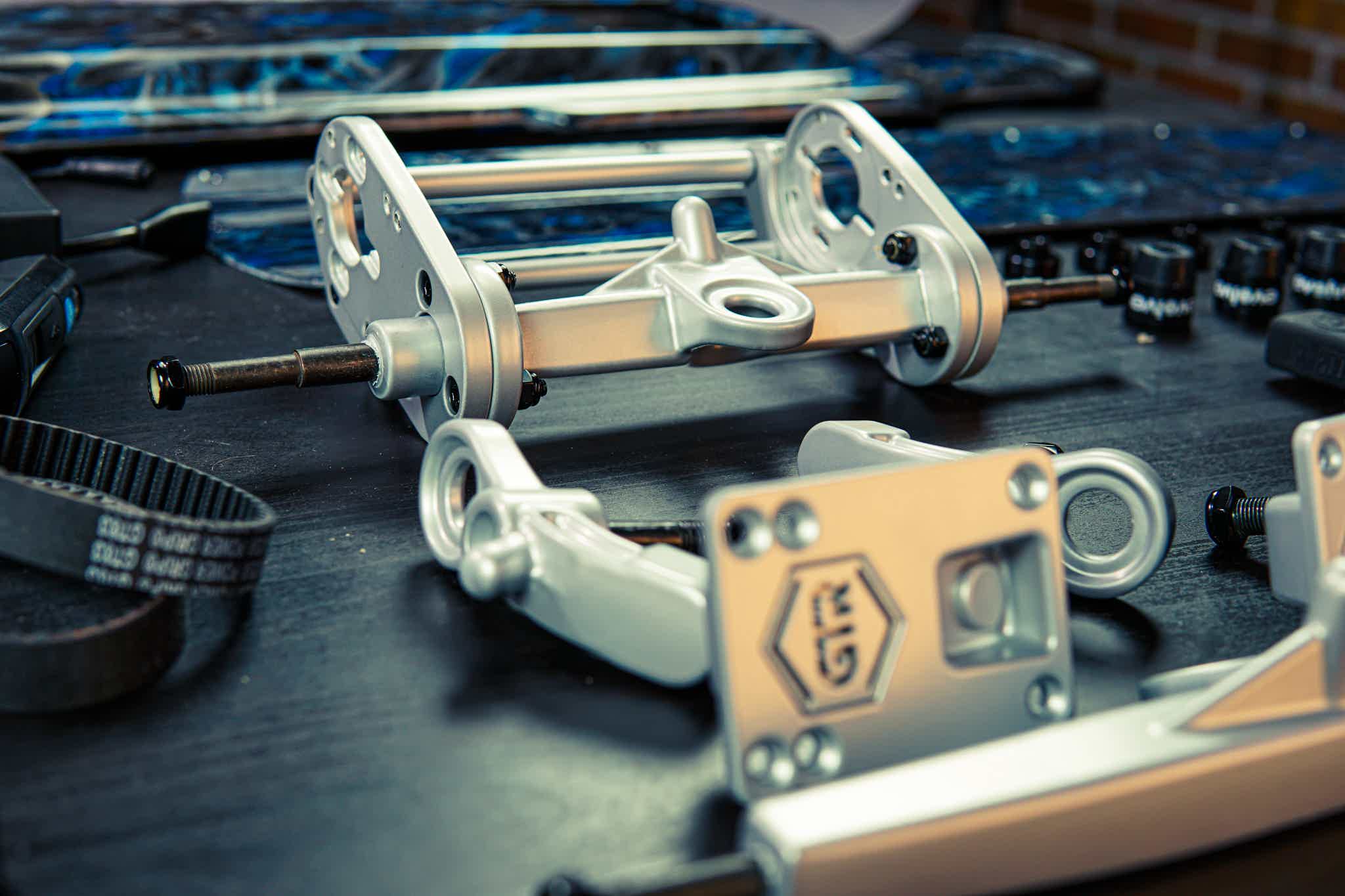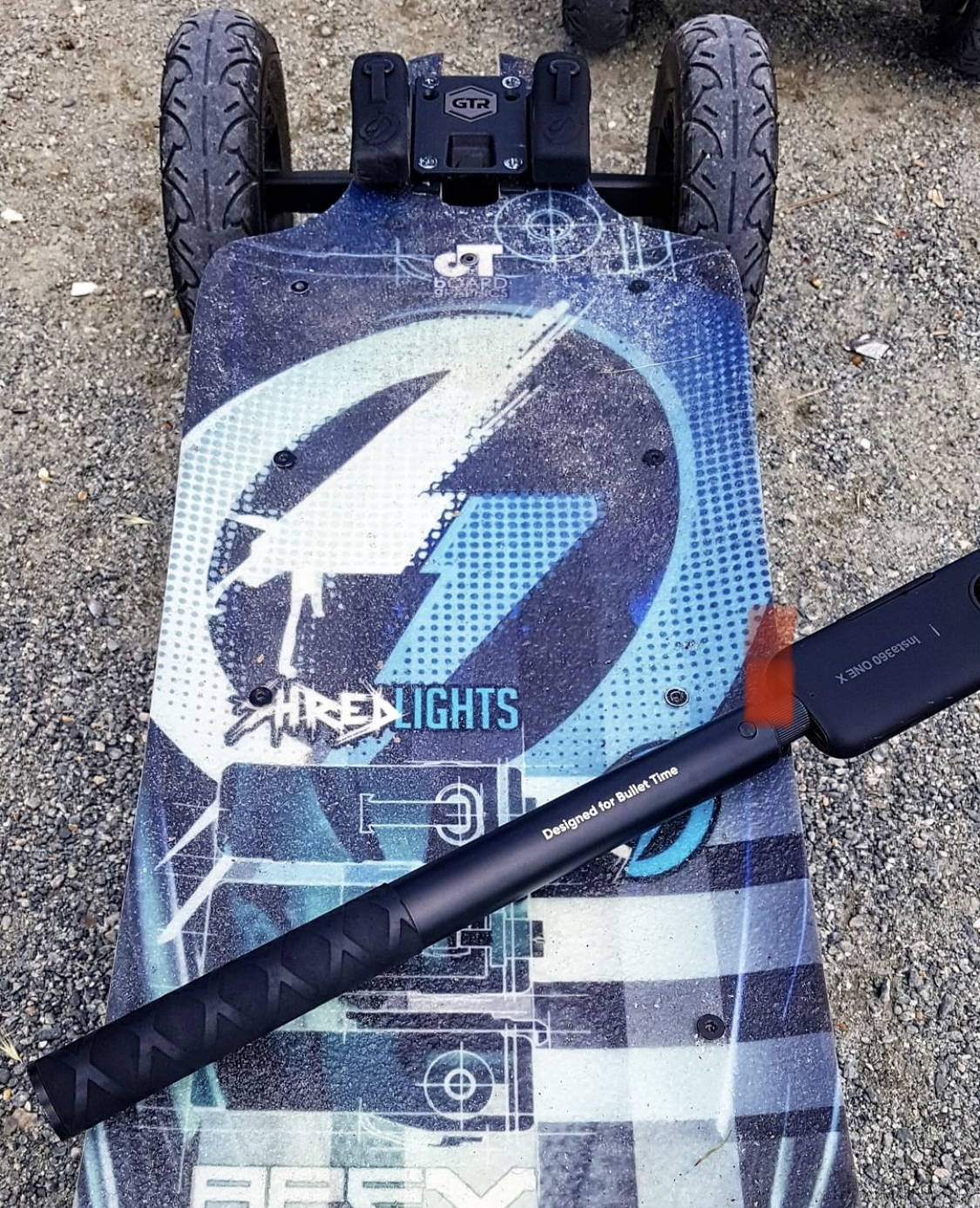 ---
What's your daily driver and where do you mainly ride?
Joe (@SoCal_Legend): Carbon Evolve GTR
Tim (@Timwoodmedia): My go-to board is my Evolve Bamboo GTR, I ride it everywhere! Shopping, to the gym and best of all night rides around London.
Jason (@immortalines): My daily driver is in evolve carbon GT. Living in Hawaii I have the beautiful pleasure of Riding urban,Beach and country all in one.
What inspired you to create your custom board? How did you pick the theme?
Joe (@SoCal_Legend): I love Skulls so I just wanted to find the sickest design..
Tim (@Timwoodmedia): After riding events with 30+ people it was getting hard to remember which board was your own so I decided to make it unique. Being an ambassador for Shredlights it was my first thought to make it Shredlights themed.
Jason (@immortalines): I wanted to build a board that was unique and eye-catching and also for the younger generation. I was actually watching Transformers when I got inspired to create bumblebee!
What were the first steps you took to create the custom board?
Joe (@SoCal_Legend): The first thing that I did was find a design for my Hydro Dip and then I picked my colors for powder coating..
Tim (@Timwoodmedia): I contacted Eric to see if he was ok with me using Shredlights logos and he offered to help sponsor the project! Then my friend Lee at Apex Customs offered to help out too so I was all set to get started.
Jason (@immortalines): The first steps I took on the creation of bumblebee was a total breakdown strip down every bolt nut was removed the board was at its very minimum all in pieces.
Can you give us a breakdown of the board you started with and the upgrades you made to it?
Joe (@SoCal_Legend):
Base Board: Carbon fiber GTR Evolve board.
Aesthetic upgrades: Hydrop Dip
Part Upgrades: Silver anodized powder coating on all hardware and metal components. Also, I have graded the grip tape the 97 Evolve wheels and the motors they are at 3000watt instead of a 1500watt.
Tim (@Timwoodmedia):
Base Board: Base board was my Bamboo GTR, the grip tape was getting a bit worn so that was my first choice of board to customise.
Aesthetic upgrades: The custom graphics were printed on cloth and then applied to the board with layers of epoxy then a glass frit was applied on top of that for grip.
Part Upgrades: I added LED strips to the bottom of the board that glow blue. Changed the hubs for blue ones and added 6" tires with blue dust caps. Added 2 extra Shredlights to the front so now I have 4 white and 2 red on the rear. Added a blue skin to my remote.
Jason (@immortalines):
I called a good friend Todd Custom to paint the carbon GT board. The GT was shot yellow base and dropped with flakes and layered over with pearl metal flakes. We taped off the bottom of the carbon GT to keep the original carbon fiber look and logo from evolve. As far as upgrades I try to keep the board of stock as possible; the only upgrades I made were to change to the motors from race star. The board sits on stock yellow rims from Evolve with 7 inch all-terrain tires. It's also equipped with rear bash guards from Evolve. All bushings and screws were replaced all and the grip tape was changed to Dope Grip. I added under glow lights from a good friend of mine from third kind beyond lighting. The board is equipped with 8 shredlights total; 2 mounted in front and rear with standard mounts, and another 4 mounted underneath the deck with the flat sticky mounts.
What is the ballpark cost of the board you made? (including the cost of the board)
Joe (@SoCal_Legend): Carbon GTR is $1999 Cost for customization about 500 so total is $2500
Tim (@Timwoodmedia): Total is around £1860
Jason (@immortalines): As far as cost I haven't totaled up the all the receipts but it's close to $3k
Did the board turn out how you expected? Is there anything you would change or do differently on the next build?
Joe (@SoCal_Legend): Yes the board turn out exactly how I wanted and envisioned in my head I wasn't really sure on the grip tape and then I talked to Eric from Shredlights and he shot me over the custom design that was created by DT graphics.. and I don't think I would change anything I might add a few different things but I wouldn't change anything & I'm very satisfied with the outcome..
Tim (@Timwoodmedia): I love the way it came out, might still add some mods to the underside of the board but not sure yet. Next build? I think it will be the Carbon GT, not sure what it will be yet but I will upload to YouTube as soon as it is built ;)
---
How did you get into electric skateboarding?
I'm friendly with Ben Brown of BB Enclosures, we've know each other for years and live down the road from each other, I caught the bug from him.
Can you tell us more about your job? Who are your typical clients for design work?
My foray into designs for electric skateboards is fairly new, my main career is concept art in the games industry where I've worked on countless titles for publishers and developers including Sony, Disney, Universal and many more.
How did you get involved with ShredLights for these grip designs?
I was approached by Lee at Apex Customs.
Can you give us some background on your inspiration for these designs?
In terms of inspiration, that was easy! I looked at a set of Shredlights and saw futuristic rocket boosters, a four eyed creature jumping out from the darkness, and just really cool bit's of kit! I guess I've been working in the games industry too long! 😃
Did you see the final builds? What did you think of them?
Yeah I've seen footage of the final builds and I think they look awesome, it's great to see your art in a very different environment.
Do you design custom grip for anyone else? If so, how can people contact you?
I'm happy to look at designs for anyone, I've recently just done designs for BKB, Kaly.nyc, and Hoytskate . The best way to get hold of me is through my Instagram page. 
Do you have anything else in store for the esk8 community?
I'm constantly working on new designs so keep an eye on my Instagram page!

---
Some of the coolest boards I have ever seen, we hope these inspired you to make give your board a little customization to stand out from the crowd.
That's all for now, folks - we hope you enjoyed the blog and let us know what you think in the comments below 👇
- Jacob