---
The quintessential setup for any rider looking for the ultimate night riding experience. Equip the front & rear of any skateboard, longboard, or electric skateboard with the world's best headlights and tail lights designed specifically for skateboarding. In addition to 4 board lights, you'll receive a headlight and tail light you can attach to a helmet, remote, or any bag using the Action Clip. Multiple vantage points provide dynamic lighting so you can focus on shredding.
Size: 1" x 3" x 1"
Weight: 50 Grams
Max Brightness: 200 lumens
Max Battery Life: 150h
Charge Time: 2 hours
Battery: 1,000 mAh
Water Resistance: IP65
LED Color: 5700K/RED
Warranty: 90 Days
3 Constant Modes
3 Flash Modes
Charging: Micro USB
---
---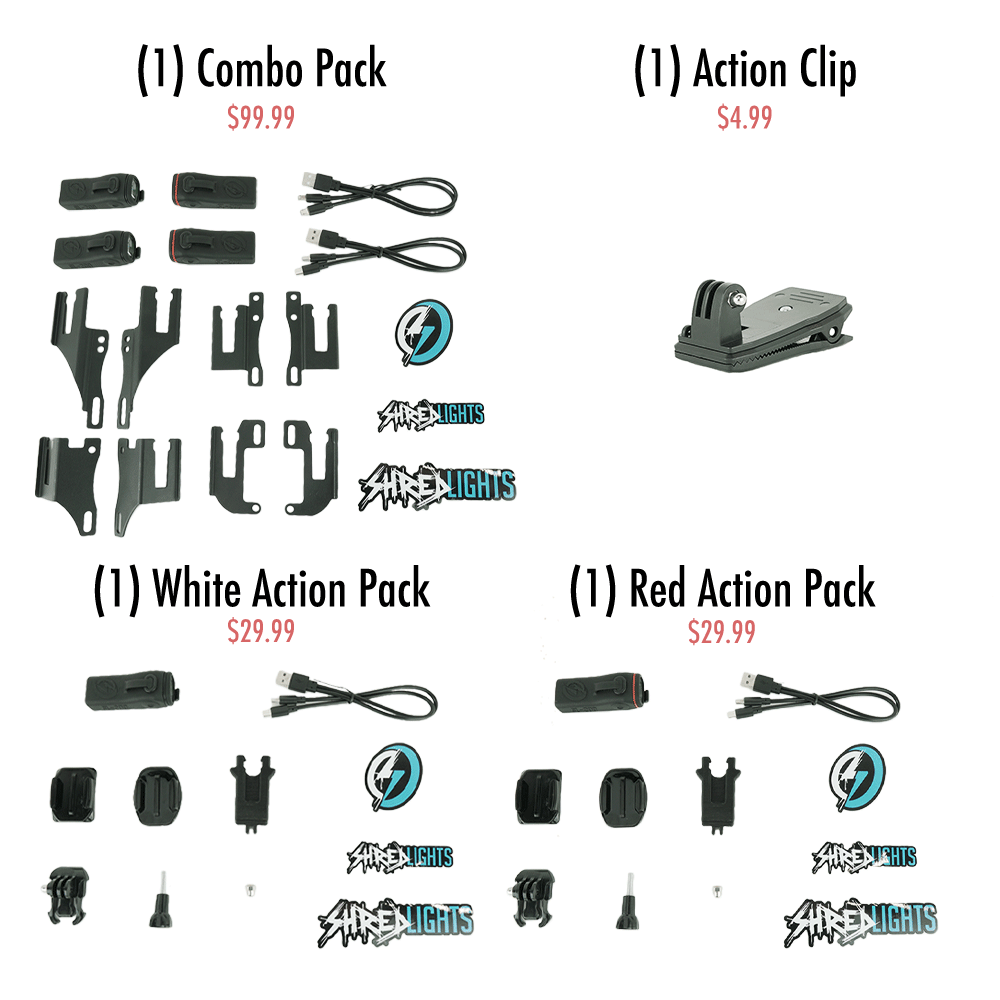 SL-200 NIGHT OPS PACK INCLUDES:
(3) White SL-200 Lights
(3) Red SL-200 Lights
(3) Dual Micro USB Charging Cables
(2) Action Mount kits
(1) Action Clip
(1) Pair Standard Skateboard Mounts
(1) Pair Extended Skateboard Mounts
(1) Pair Angled Skateboard Mounts
(1) Pair Flat Skateboard Mounts
(9) ShredLights Stickers
This will include everything you need to install ShredLights on any skateboard. Please see the skateboard mount fit guide below for installation.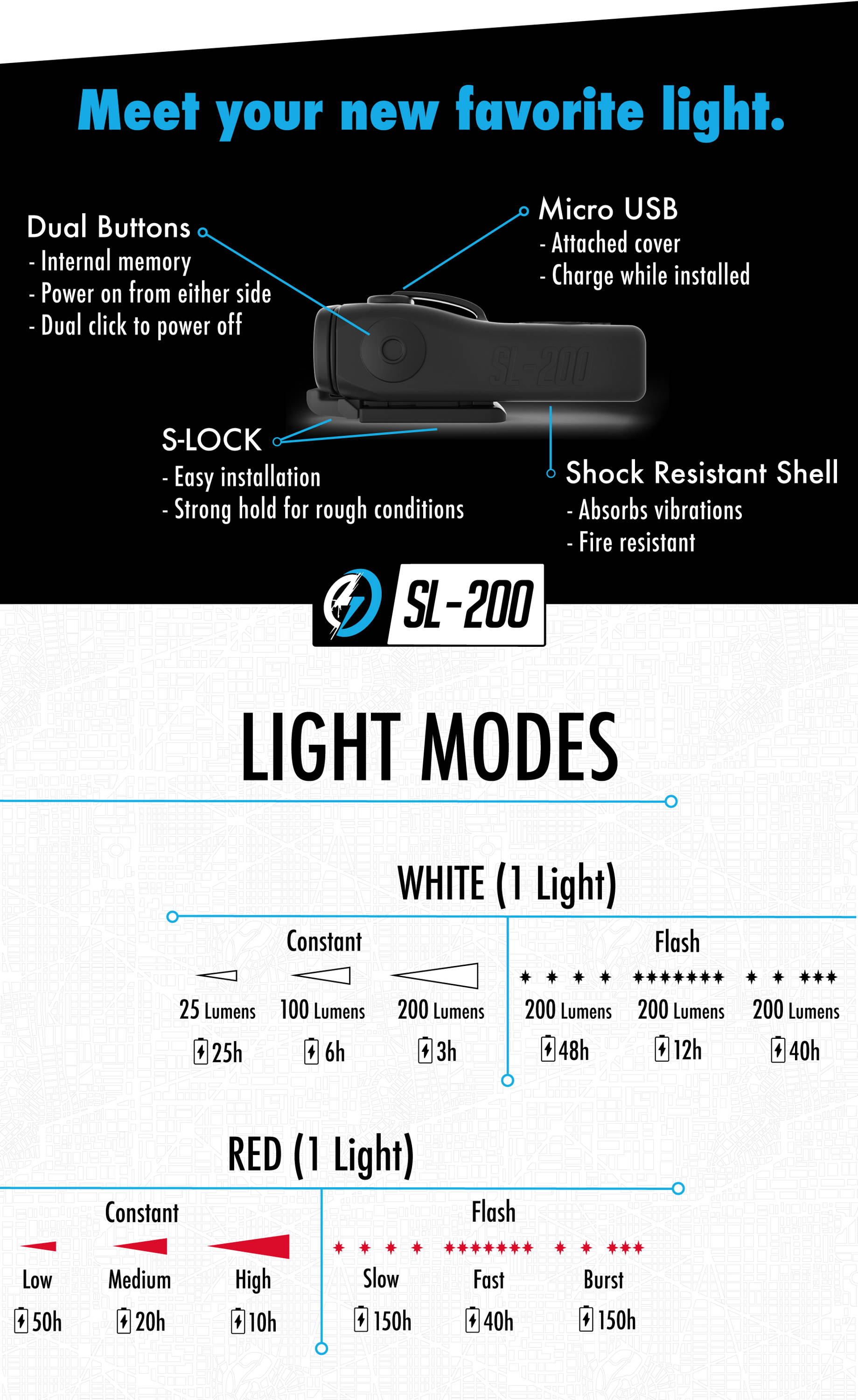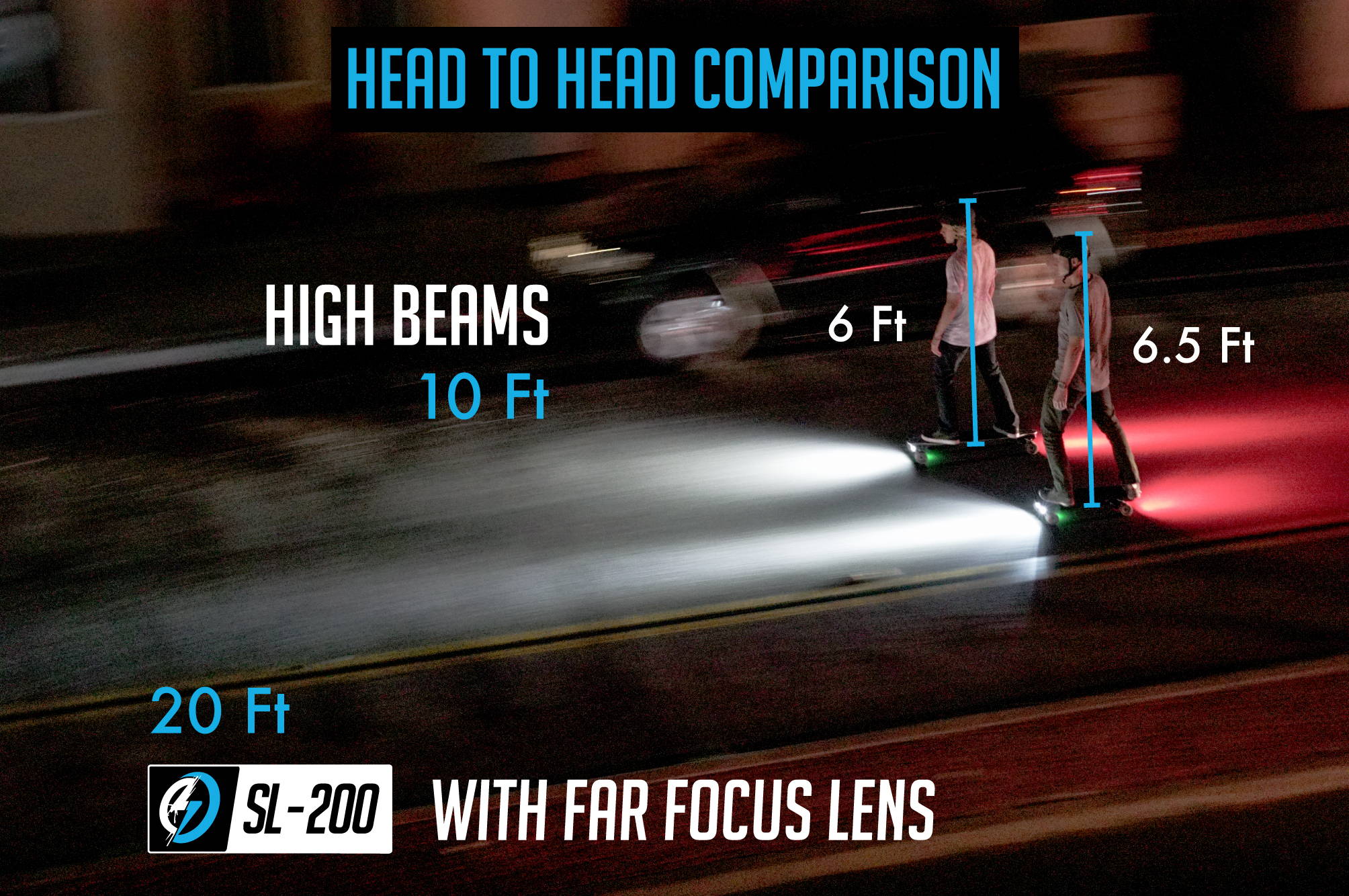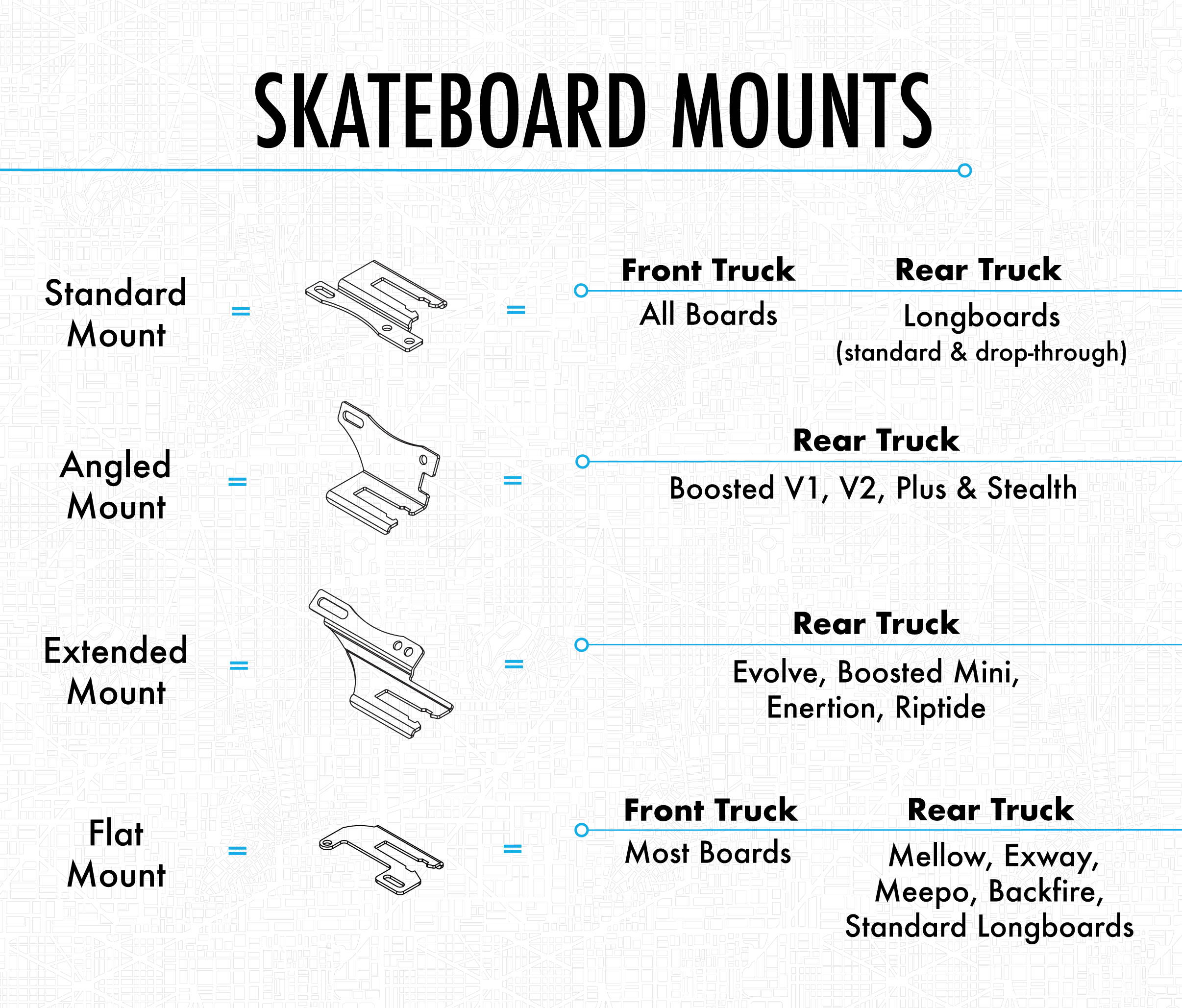 Fast Shipping
30-Day Guarantee
100% Support
SL-200 Night Ops Pack: So far, so great!
An awesome product and excellent value! Lights are bright with many modes and battery life is outstanding. Be safe out there!
Awesome combo pack
These lights are insane. I had the previous version but the new SL-200s are the real stuff!! So bright and battery life is also great.
⭐⭐⭐⭐⭐ from me!
Visibility plus
Lights are a great safety addition to my kit. Highly visible, many lightning option and sturdily built. Bought the whole kit so the helmet lights are great as well. One suggestion for future product development: the helmet attachment should be curved slightly or else the attachment tape should be thicker at the edges so that the attachment has a greater contact area with the helmet. Right now it's just the center and it seems solid enough but looks a little unfinished.
Better then I thought !
I love the new mount system and the improvements of water proofed and more Lumen ! Super bright and the different light modi's are dope!
The battery life is insane ! Also love the clip and helmet mounts . Helps me a lot on night rides! Thx ! 🤘🏽⚡️
A must have!!
Very good for your esk8 very bright and easy to install. compatible with most boards on the market. Very recommend for someone who's looking for the perfect light for the esk8.
Bright And Versatile
I ride an electric unicycle and have a motorcycle helmet. The ability to attach a rear light onto my helmet and a front light clip onto my front backpack strap is invaluable.
I had the old ones and like the charging convenience as well as the improved method of removing the lights from/placing them onto their mounting mechanisms. It's much better!
They're also bright. My electric unicycle provides good lighting but adding a Shred Light provides excellent combined lighting. With multiple light brightness levels and blinking modes, this exceeds my expectations.
Knight Riders, Love it!
Night riding has never been more fun. These lights are awesome and very functional! Thank you Shred Lights and looking forward to more future products!