---
The quintessential setup for any rider looking for the ultimate night riding experience. Equip the front & rear of any skateboard, longboard, or electric skateboard with the world's best headlights and tail lights designed specifically for skateboarding. In addition to 4 board lights, you'll receive a headlight and tail light you can attach to a helmet, remote, or any bag using the Action Clip. Multiple vantage points provide dynamic lighting so you can focus on shredding.
Size: 1" x 3" x 1"
Weight: 50 Grams
Max Brightness: 200 lumens
Max Battery Life: 150h
Charge Time: 2 hours
Battery: 1,000 mAh
Water Resistance: IP65
LED Color: 5700K/RED
Warranty: 90 Days
3 Constant Modes
3 Flash Modes
Charging: Micro USB
---
---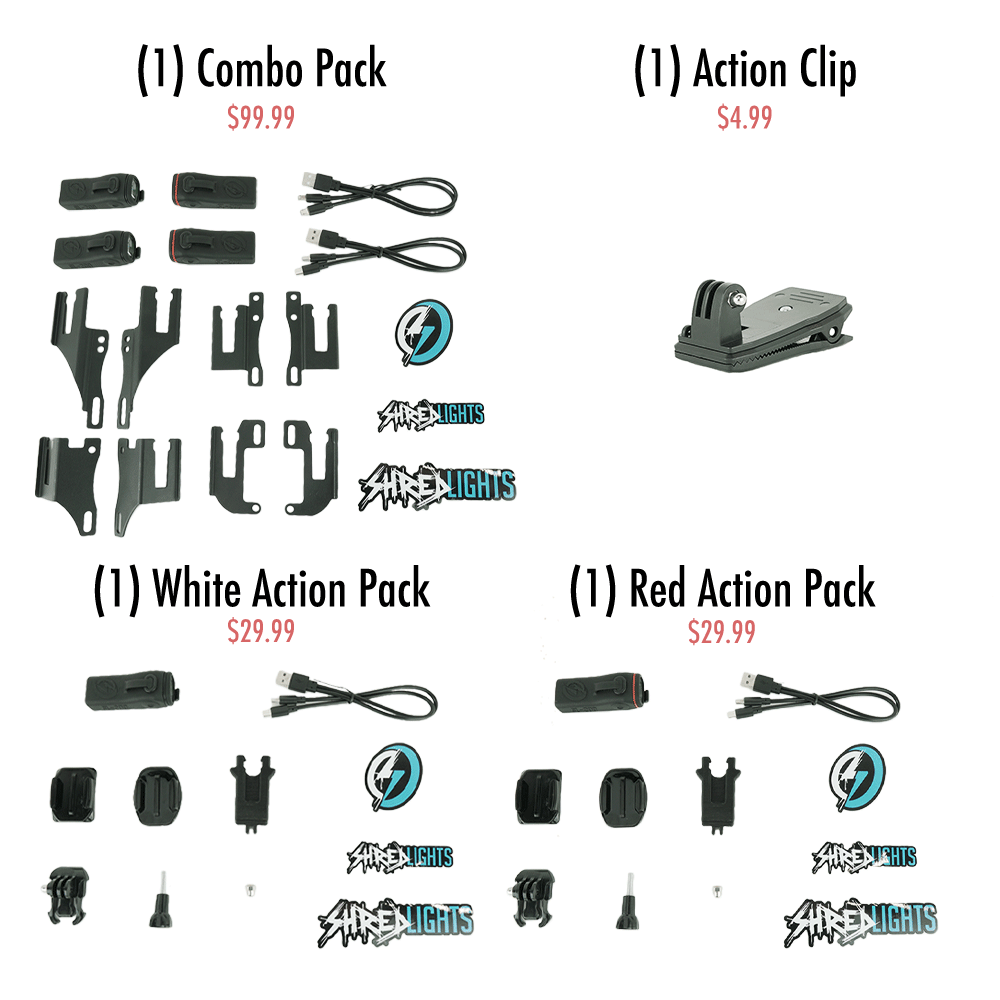 SL-200 NIGHT OPS PACK INCLUDES:
(3) White SL-200 Lights
(3) Red SL-200 Lights
(3) Dual Micro USB Charging Cables
(2) Action Mount kits
(1) Action Clip
(1) Pair Standard Skateboard Mounts
(1) Pair Extended Skateboard Mounts
(1) Pair Angled Skateboard Mounts
(1) Pair Flat Skateboard Mounts
(9) ShredLights Stickers
This will include everything you need to install ShredLights on any skateboard. Please see the skateboard mount fit guide below for installation.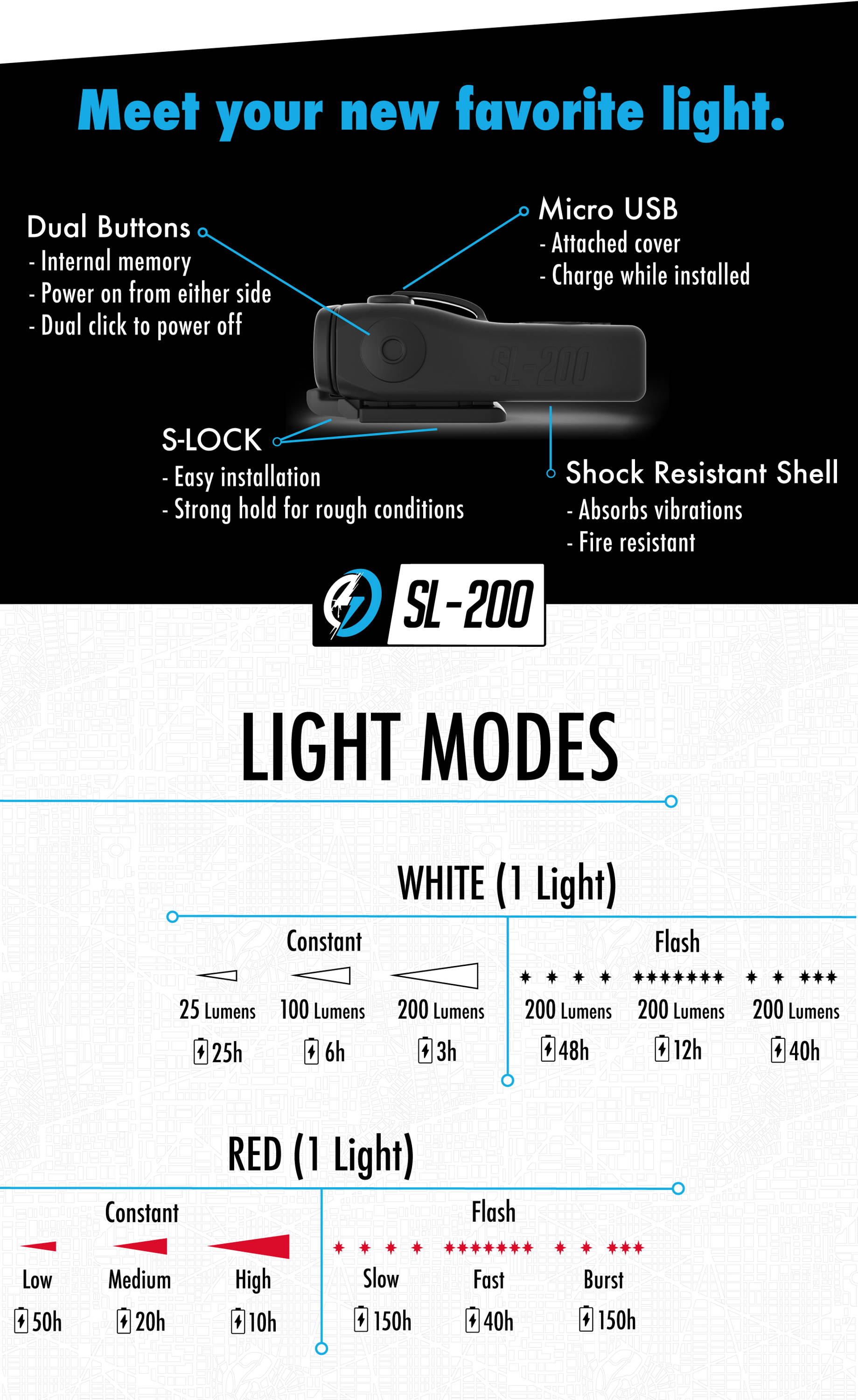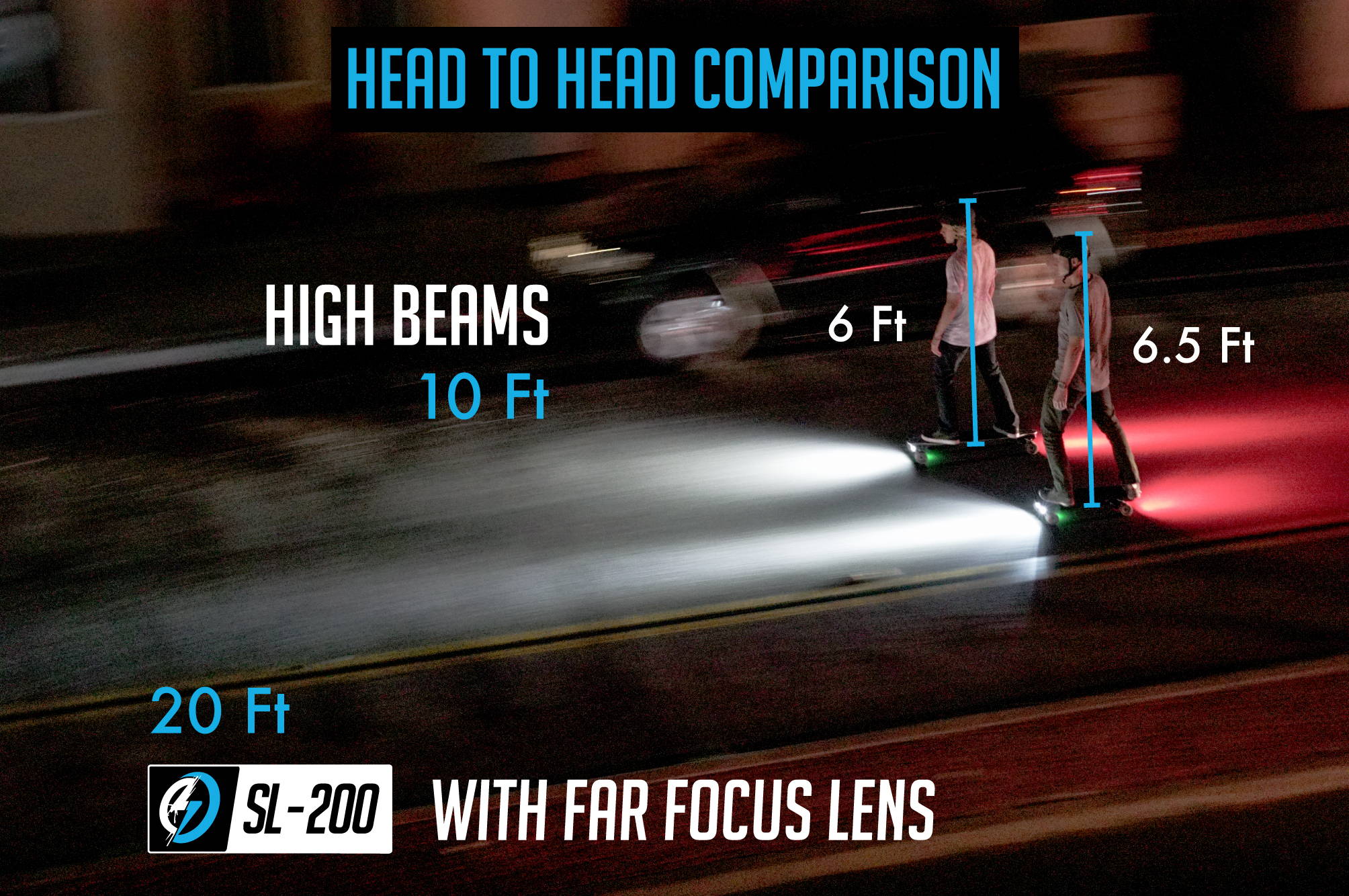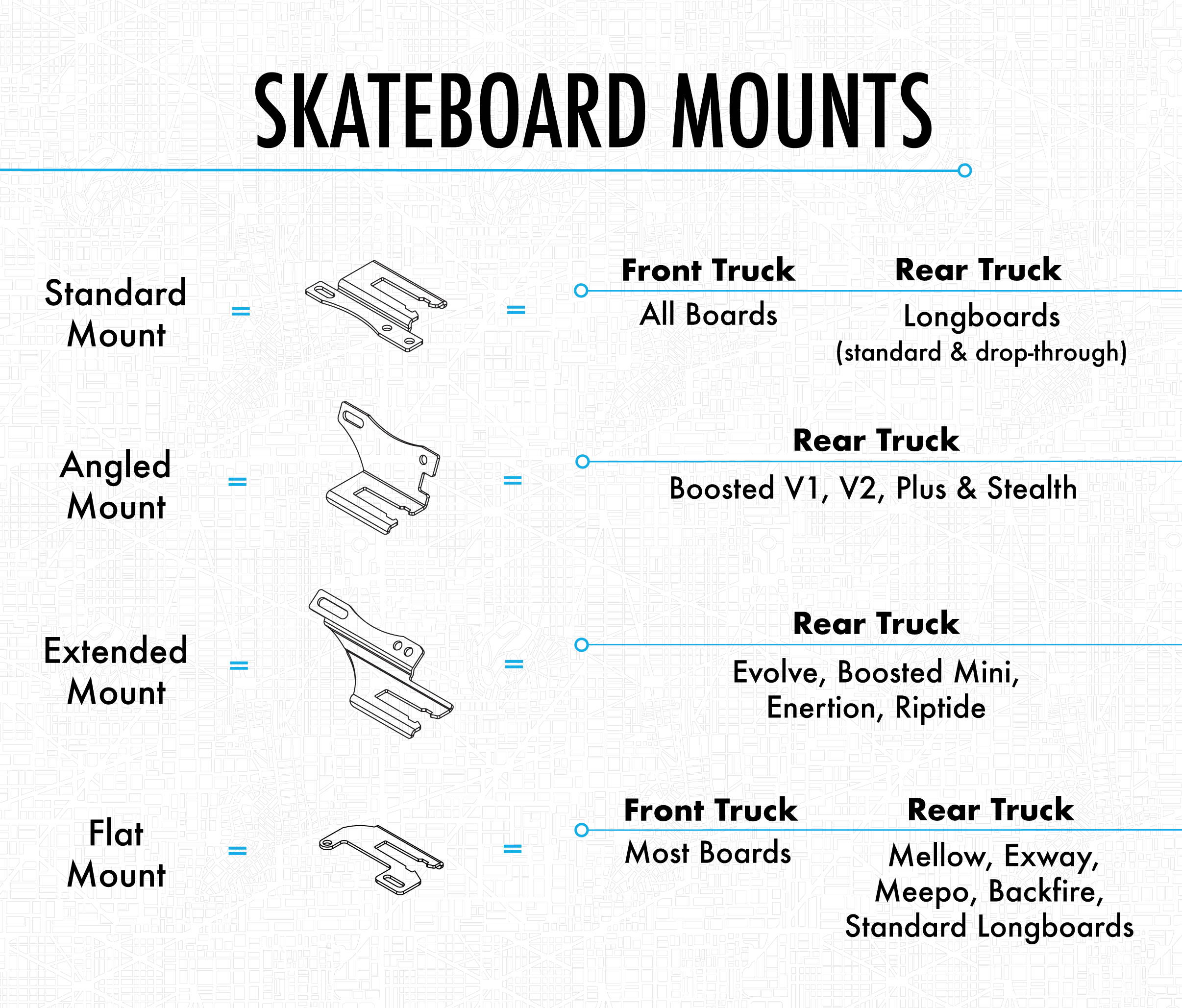 Fast Shipping
30-Day Guarantee
100% Support
Great improvements to the original design make this a no-brainer
I ride my board at night often and feel much more comfortable that drivers and pedestrians can see me! The brighter lights also make seeing the grade of the road coming up so I can avoid nasty bumps. Very pleased with the new enclosures that seem to do a much better job keeping the dust or moisture out on bad days.
SL-200 Night Ops Pack (Pre-Order)
Sl-200
Does what it says on the box 🗃 🔦 ☺