First ESK8 CON Brings 150+ Riders Together
Wow! What a weekend. Eric here to share our experience of the first annual ESK8 CON that took place in Las Vegas on March 26th & 27th, 2022. The event was introduced in the fall of 2021 and vendors slowly began confirming, including our team at ShredLights. Since it was brand new event, no one knew what to expect but the esk8 community came through strong for races, board demos and a HUGE night group ride through Las Vegas.
A Track Focused on Rider Skill
The venue for ESK8 CON was the Gene Woods go-kart track that was rented out both days. Riders were able to push their boundaries on the track and demo new boards. The track was very slick making it difficult to ride fast and easy to slip out on corners. Board acceleration and wheel traction were heplful, but rider skill was by far the most important factor. Saturday was for practice with the qualifying and final races on Sunday.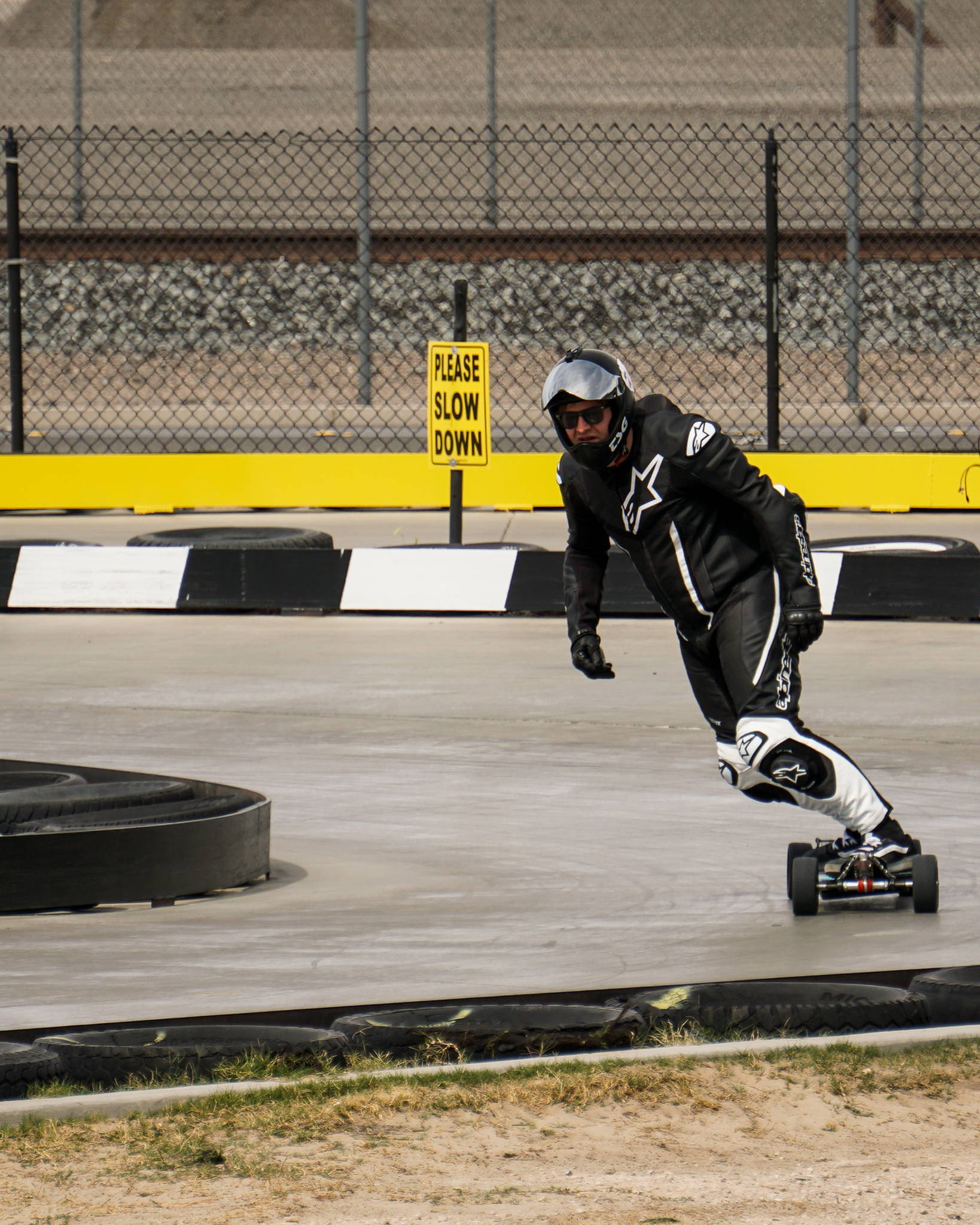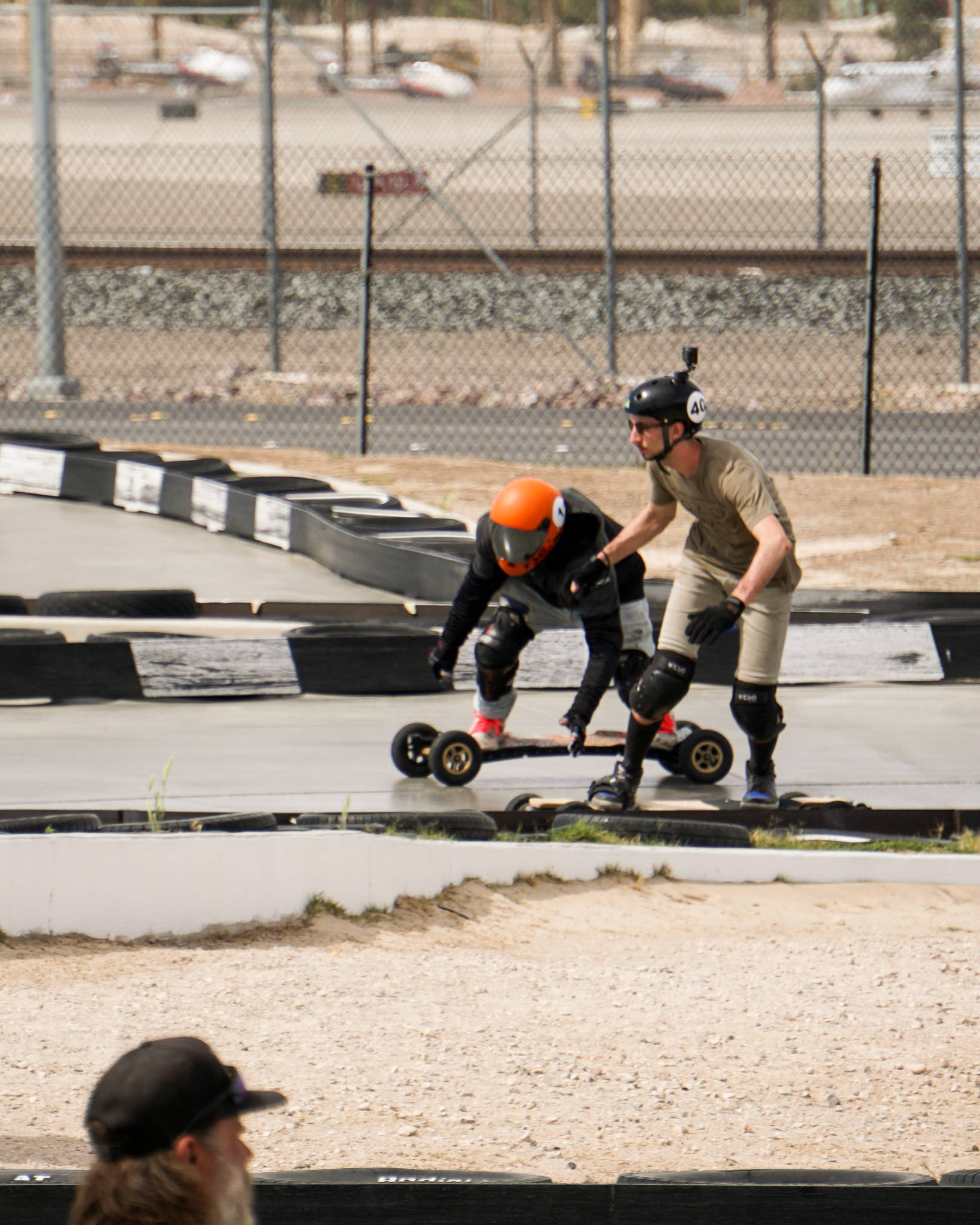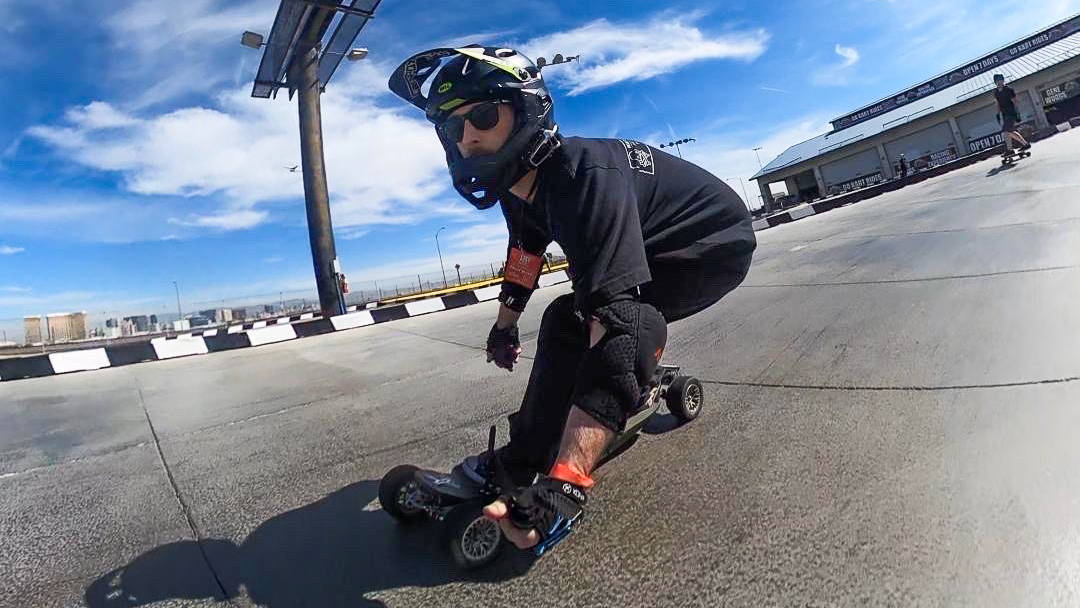 Saturday Night Group Ride
The Saturday night group ride was a highlight of the weekend with over 100 riders showing up. The ride was led by @SoCal_Legend and ShredLights through the heart of Las Vegas. This ride was not for the faint of heart as road conditions were rough combined with the chaotic environment of Las Vegas. Riders ranged from intermediate to expert with some boards exceeding 40 mph. Safety gear was highly encouraged and we did our best to keep everyone safe and together.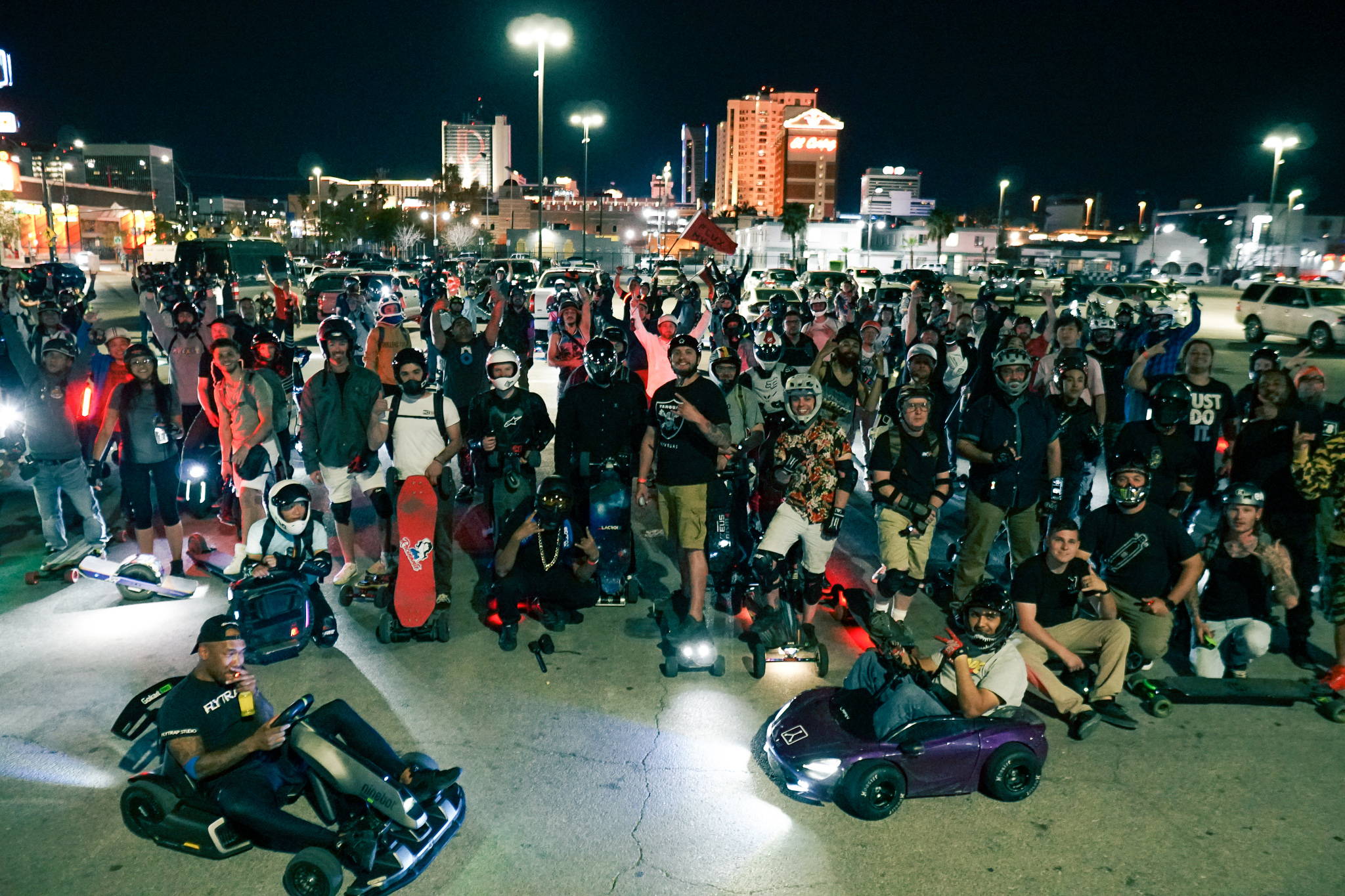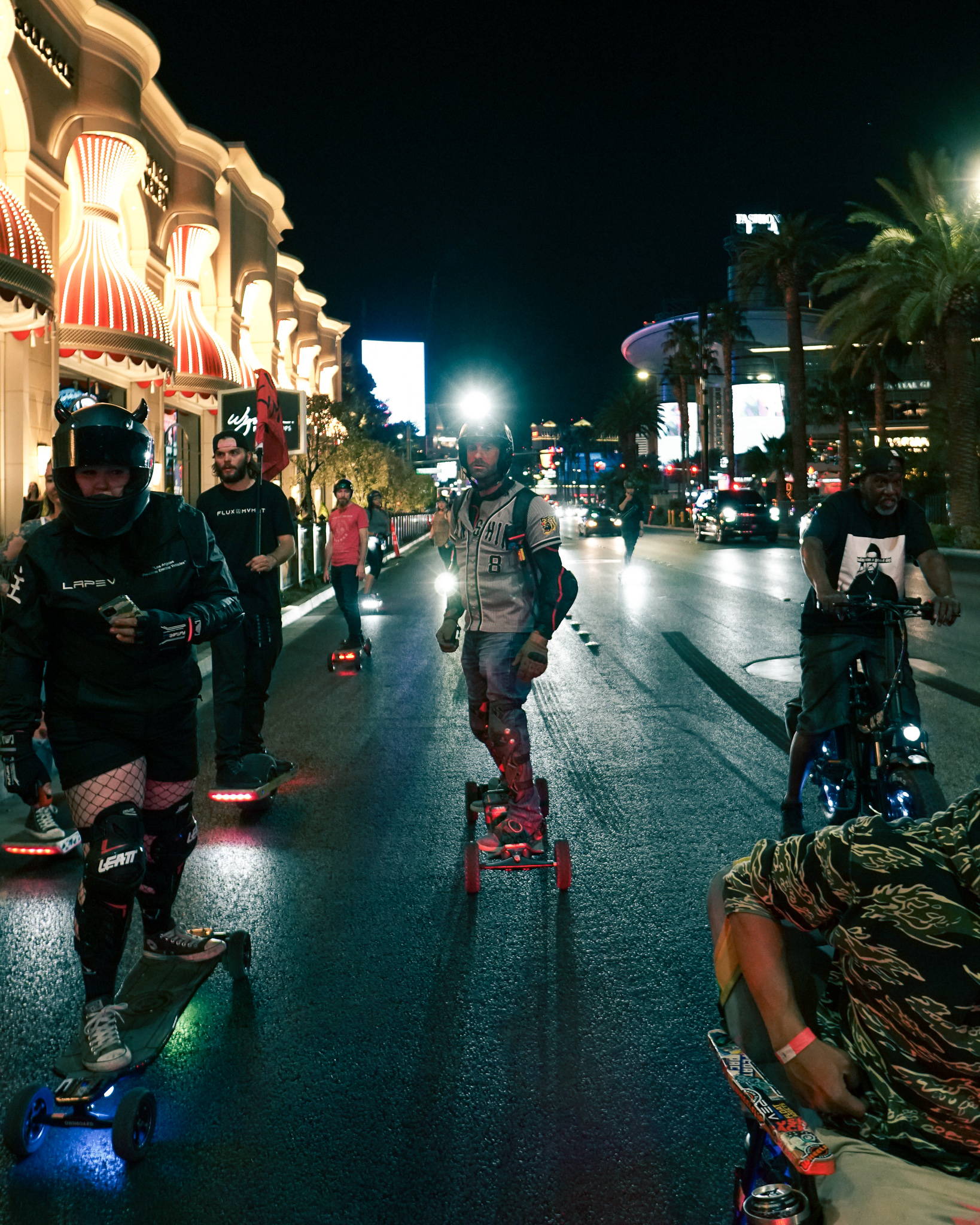 Chris from PNW ESK8 (@yeahthatperson) ripping!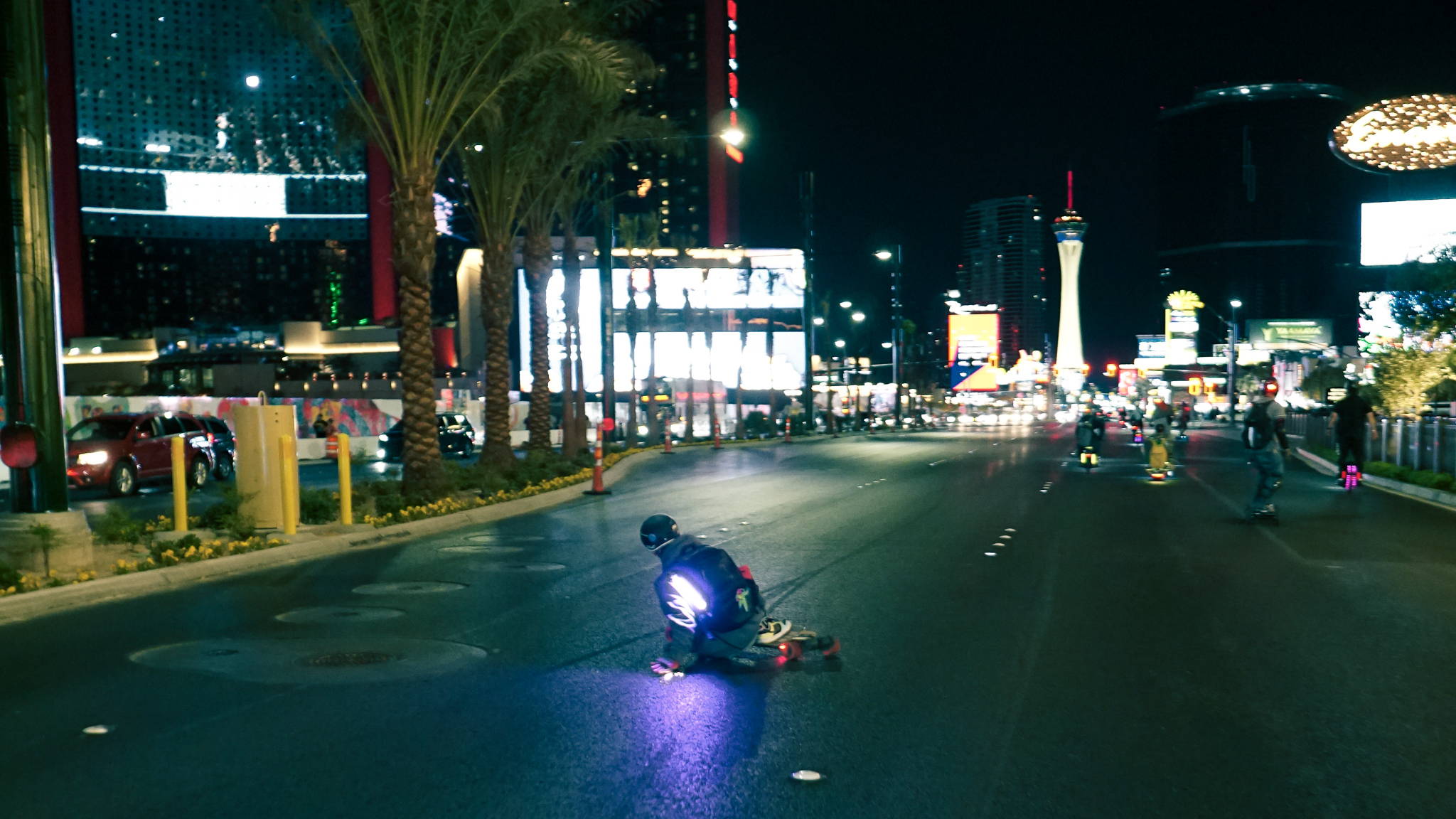 Best place for a slide? Maybe not... but that didn't scare @colorado_cadi one bit
Head to Head ESK8 Races
On Sunday, everyone was focused on racing and the overall attendance was lower than Saturday. Some people only came on Saturday and/or the group ride, while others only came Sunday for the races. The races kicked off with qualifying heats to place riders in three race classes; Novice, Sportsman and Pro. I didn't register to race, but I wish I did after seeing how much fun everyone had!
Thanks to Ryan Berardelli for sharing the race photos below. Check out more photos from ESK8 CON on his Instagram page: @rbe_motion
Race Class 1: Novice
The first finals race to go down was the novice class with a steady battle from start to end. The name of the game in this race was staying on your board as falls slowed down many riders keeping them out of podium contention.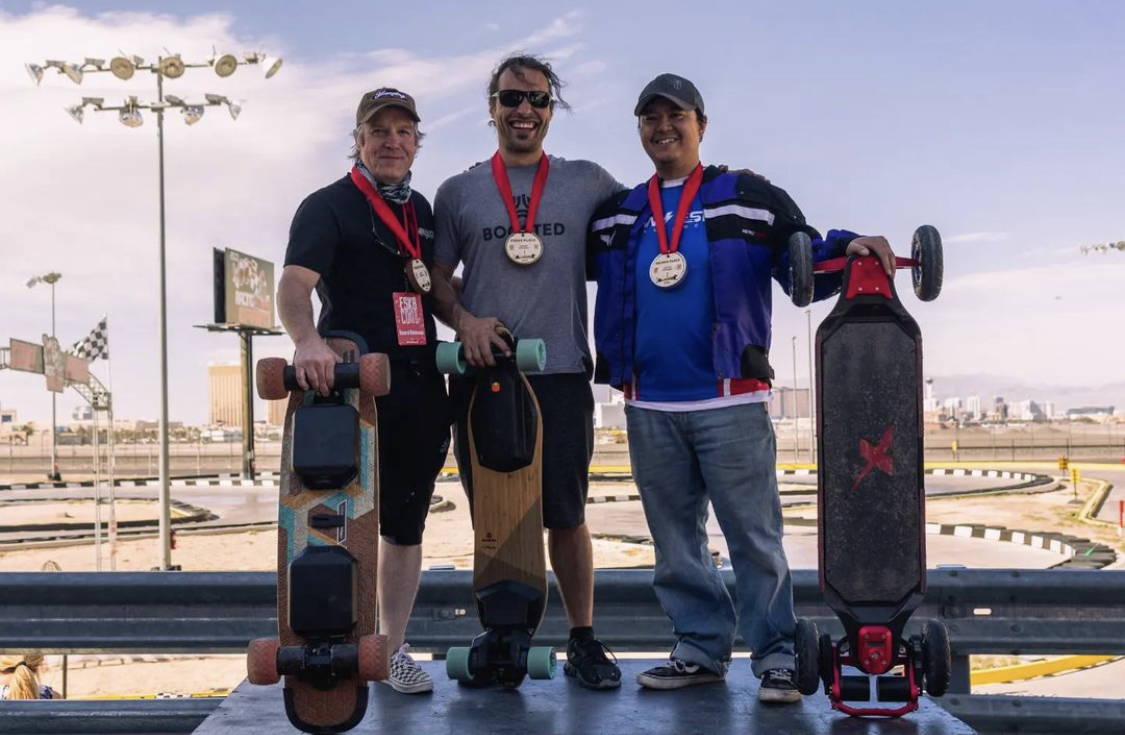 Race Class 2: Sportsman
Things picked up in finals race #2 as more experienced riders hit the track to fight for first place. There were several lead changes throughout the race as leaders slipped out on the turns and faught to catch back up. It was a battle to stay on the board while riding fast enough to stay in first place. Gabriel @colorado_cadi stayed low and grabbed rail to maintain traction on turns leading him a photo finish victory in the sportsman class.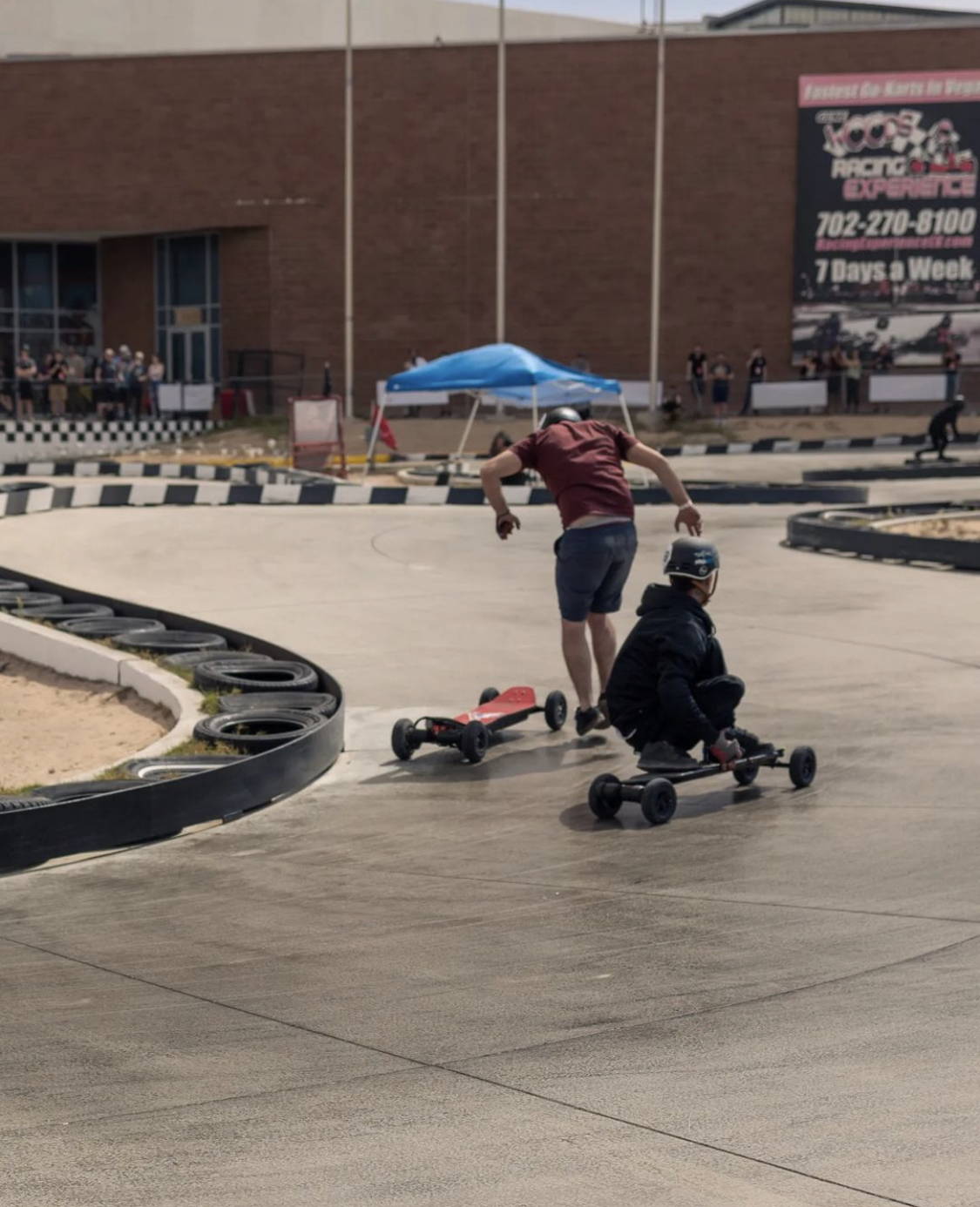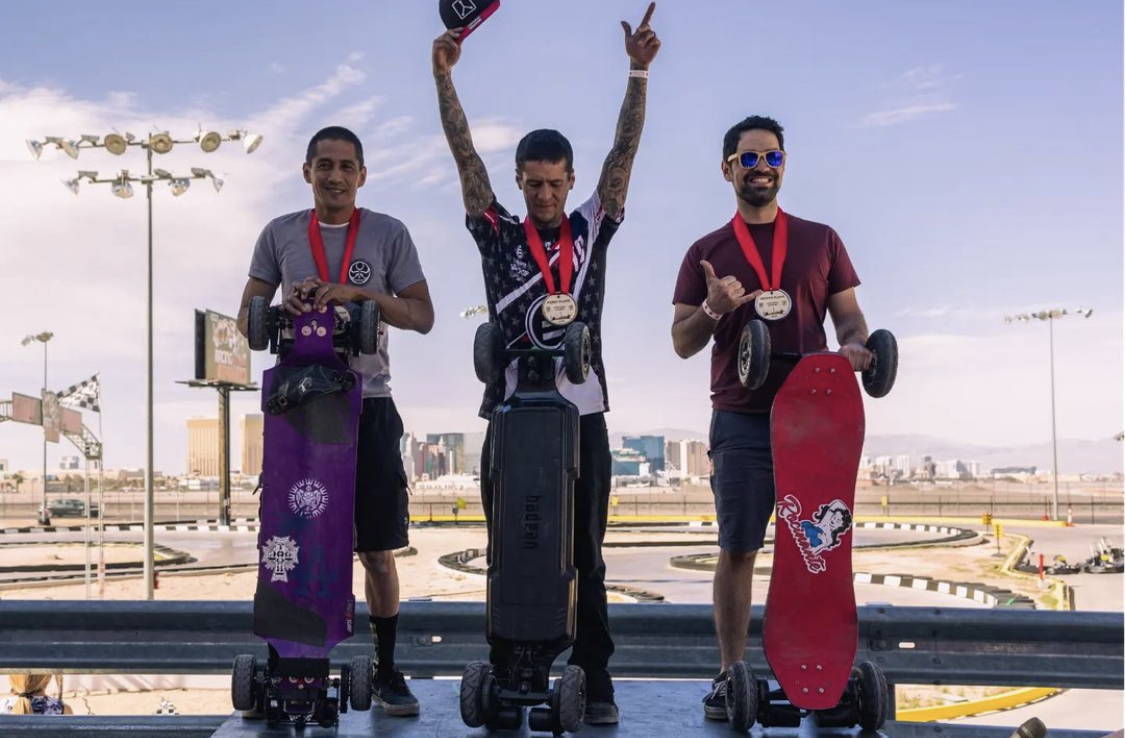 Race Class 3: Pro
The top qualifing racers were seeded in the Pro Class to see who was the fast racer in Vegas. The race had impressive DIY builds and one rider on a Boosted Stealth who faired well on the tight turns. It was a close race until the last few laps when Morgan @18s.proto pulled away with a commanding victory to claim first place in the top race class.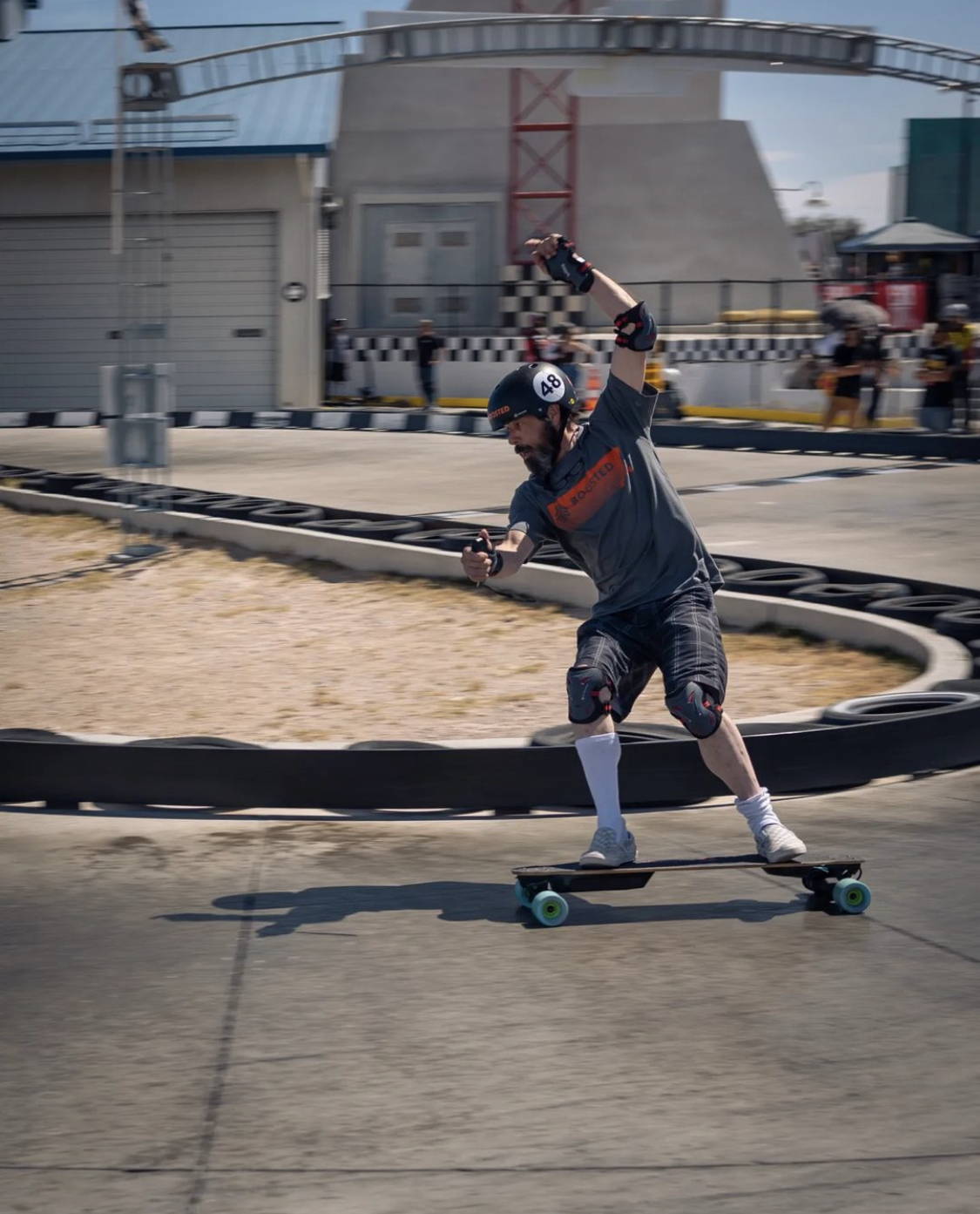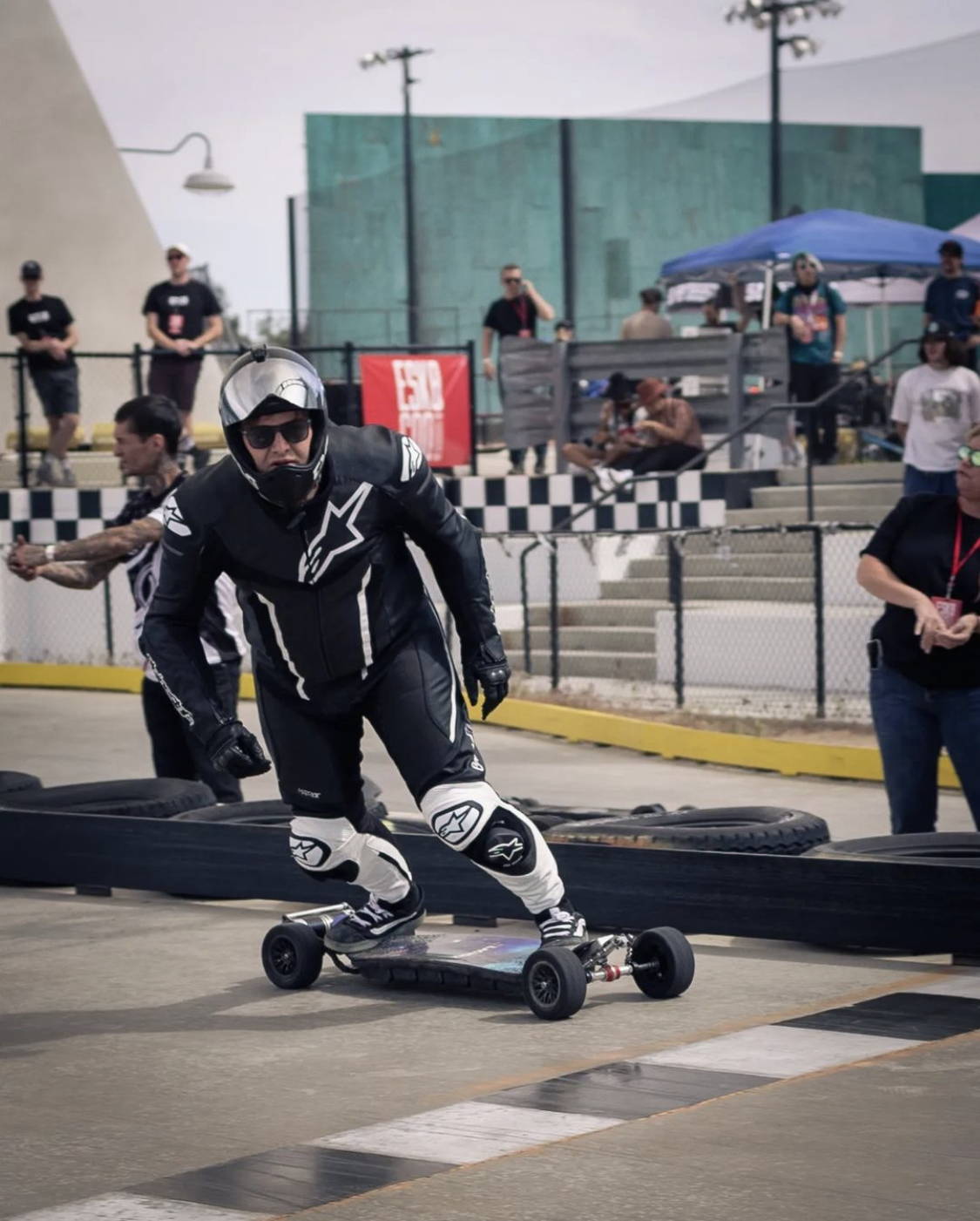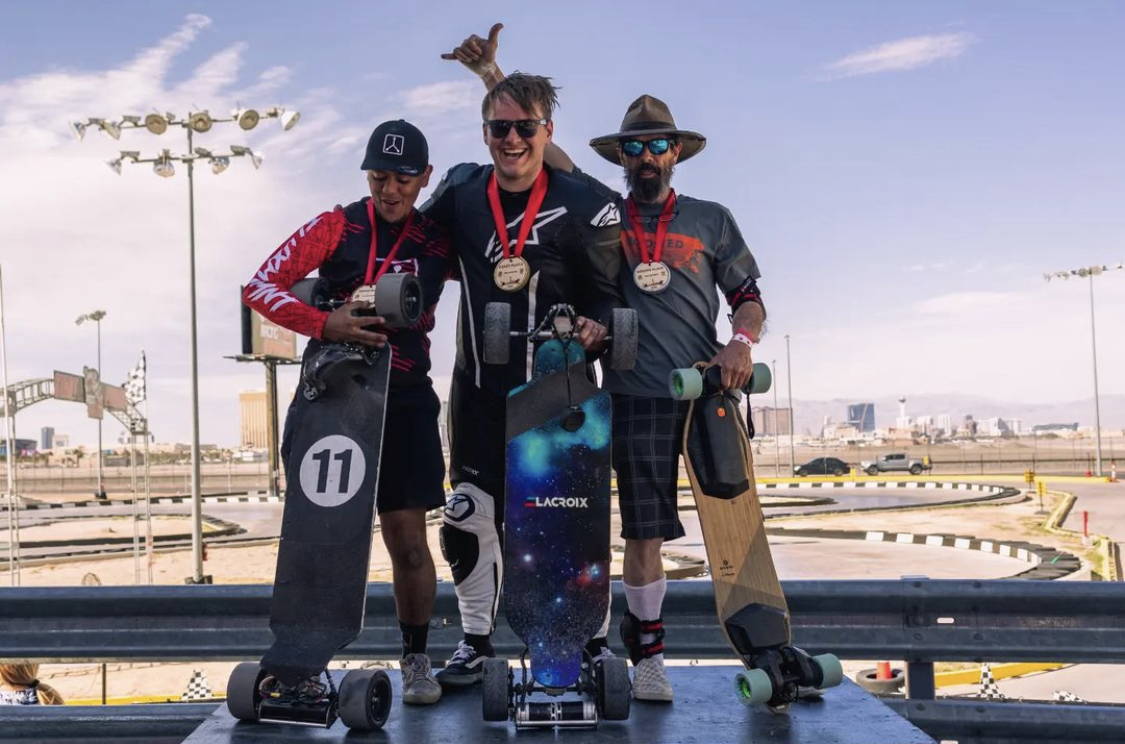 See Ya Next Year!
I'd like to give Mike, Jacob and all of the ESK8 CON staff a HUGE shoutout. Organzing an event of any size takes a lot of work. Everyone in attendance had an epic weekend thanks to their months of planning and passion for electric skateboarding. These are the weekends that leave me feeling extremely grateful to work at ShredLights and be a part of this community.
They are hoping to organize round 2 next year, so let them know if you want to attend!