The SL-300 and SL-R1 are here to replace the SL-200. This is a breakdown of all the similarities and differences so you can decide if it's worth upgrading (spoiler alert, it will be hard not to).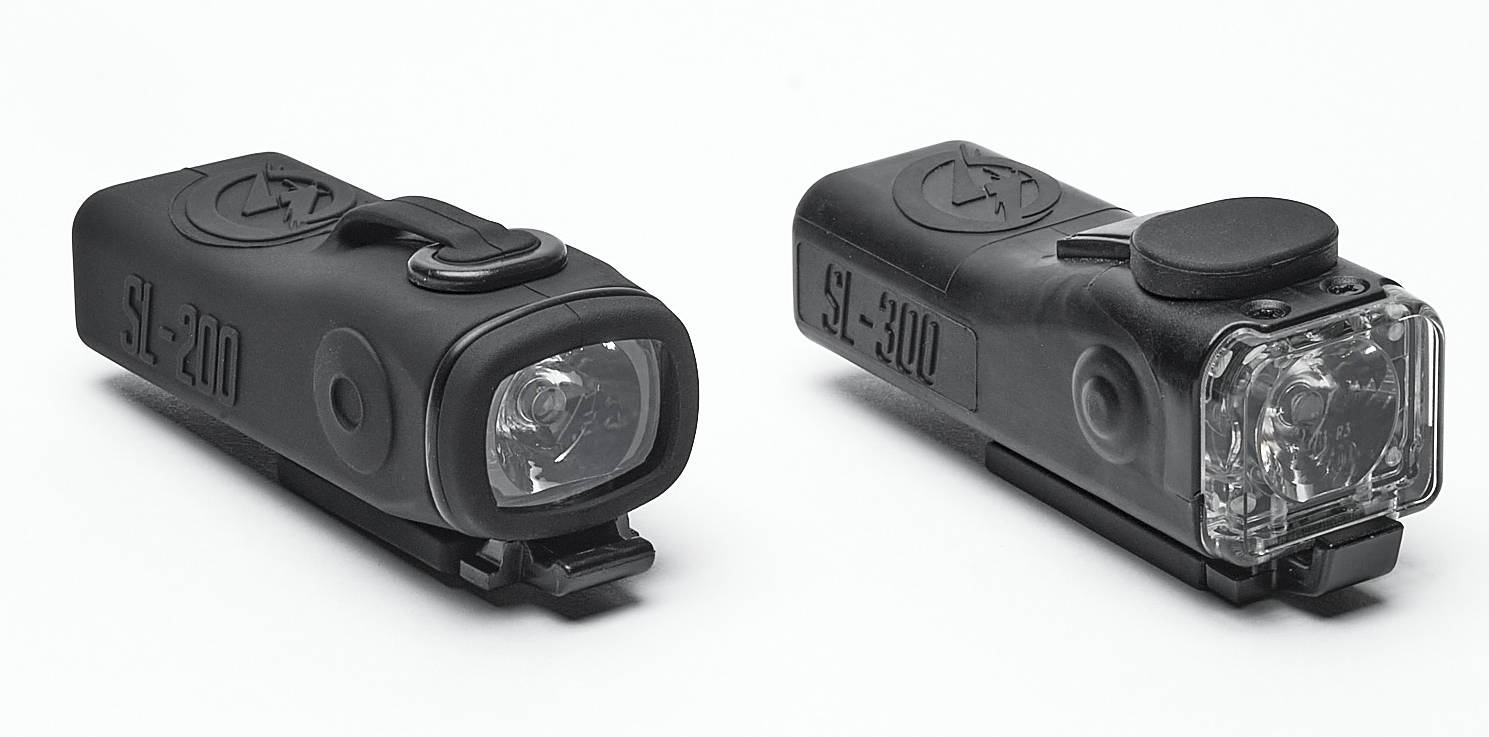 What hasn't changed from the SL-200?
The SL-200 has been the light of choice for thousands of riders, so we kept the best features in the new light designs.
Compatible with all of the same S-LOCK mounts

Same size and shape to fit in all of the same places

Far Focus lens optics

Side button controls

6 light modes and flash settings
What's new with the SL-300 and SL-R1?
First, we separated the names to help distinguish between the white and red lights. The differences between the SL-300 and SL-R1 are the LED color, brightness, and battery life.
Next, let's go over the upgrades that can be found on both new lights:
50% Brighter LEDs
The SL-300 now has a maximum power of 300 lumens (SL-200W = 200 Lumens). The SL-R1 has a maximum power of 40 lumens (SL-200R = 25 Lumens).
Stronger S-LOCK Mounting
We strengthened S-LOCK by adding a third point of contact to the mounts at the back of the light. This added stability and strength allows you to literally feel your lights click into place, so you know they are locked down and ready to shred.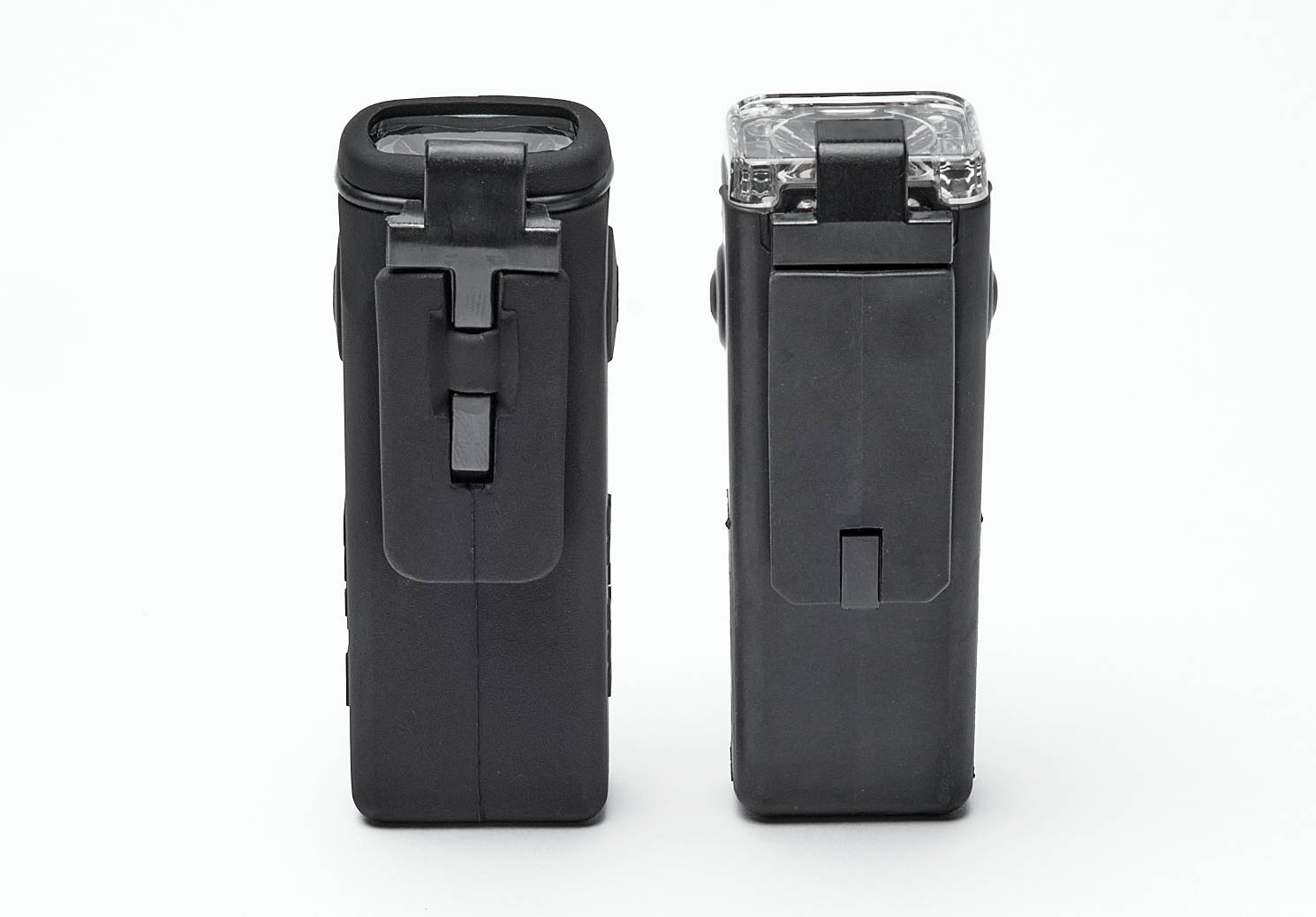 More Durable Outer Shell
We used a new manufacturing process called over-molding which permanently bonds the outer rubber shell to the inner plastic housing. This new design offers increased durability, tear strength and water resistance.
Full Face Lens Design
We took advantage of the brighter LEDs by maximizing the surface area of the lens design. This helps increase your visibility from the sides and it's easier to see if your lights are turned on, and which mode they are in. Plus, it looks way cooler.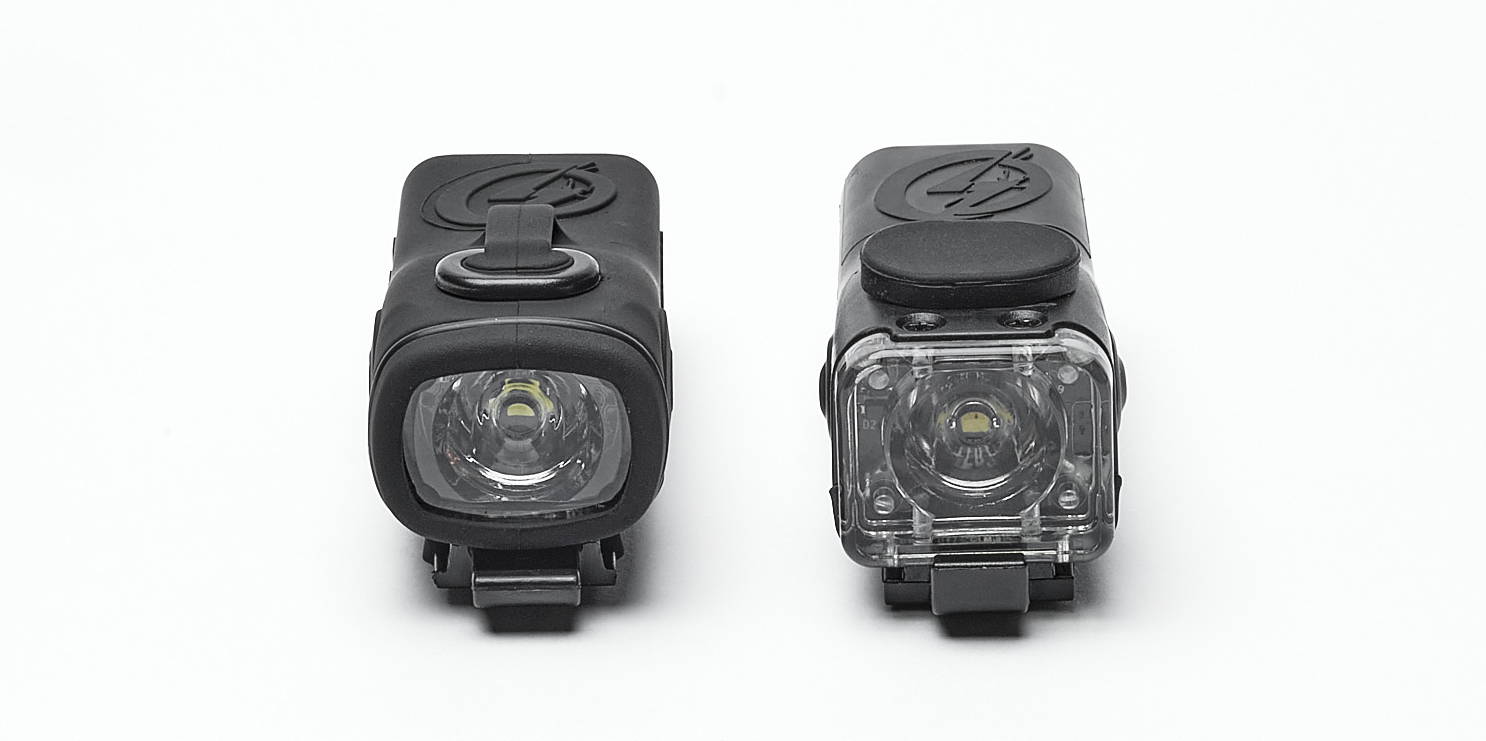 The SL-300 and SL-R1 are mounted on the bottom board and SL-200's on the top board to show the added visibility from the sides.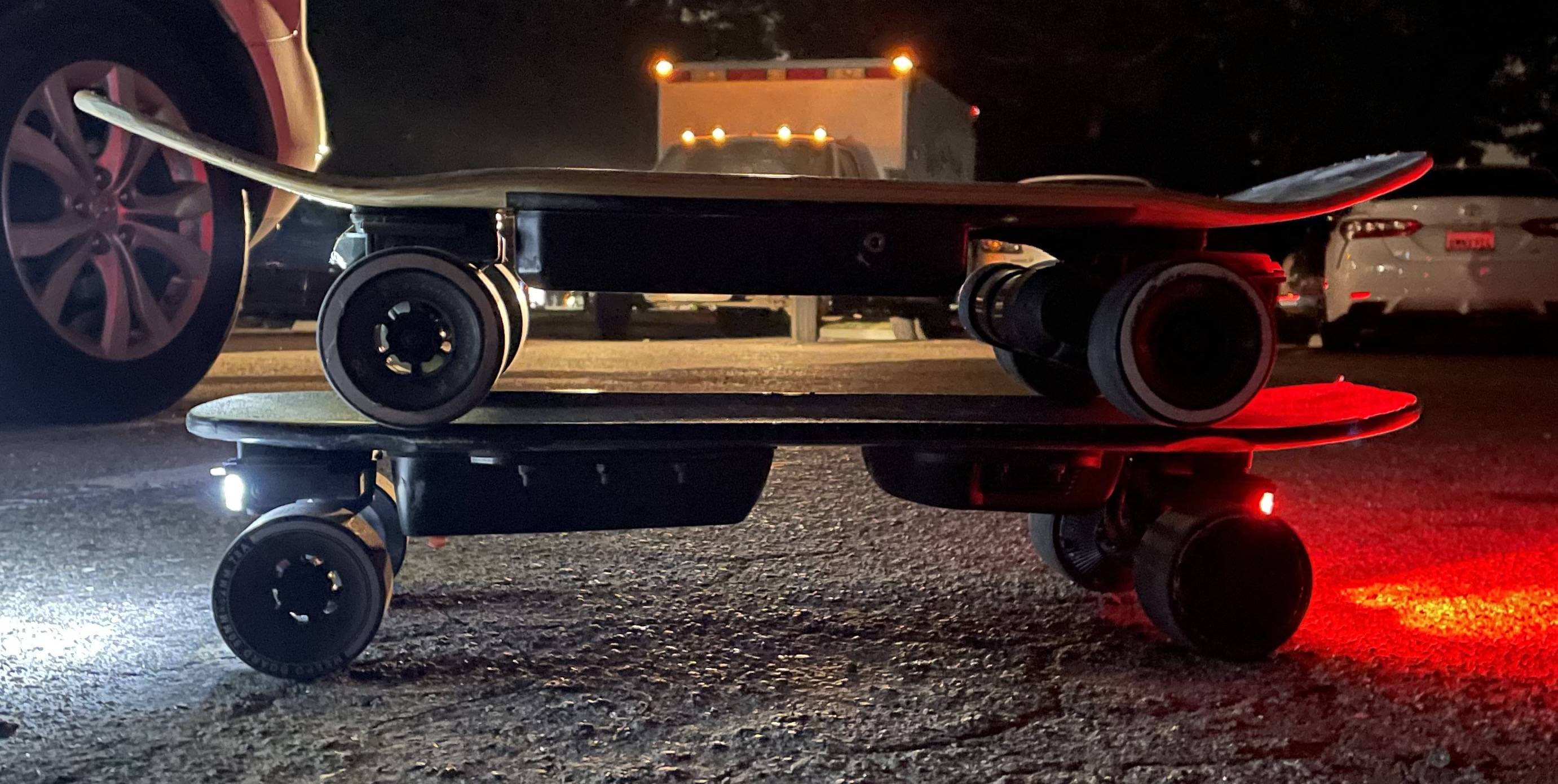 IPX7 Waterproof Rating
With the new lens design and over-molded outer shell, the SL-300 and SL-R1 have an IPX7 waterproof rating which means they can be fully submerged in water 1 meter deep for up to 30 minutes. The SL-200 has an IP65 rating which means they can only handle splashes of water.
USB-C Charging
We listened to your feedback and upgraded to USB-C charging for a seamless experience across all of our lights. Now you can charge the SL-300, SL-R1, and SL-1000 with the same cable. We also added Quad USB-C charging cables to charge any 4 lights on a single plug.
More Durable USB Cover
The charging port cover has been redesigned to be more durable to protect against rocks, debris and water that you might encounter while riding. It's easy to open for charging, and snaps back into place for a firm seal when it's time to ride.
1 Year Warranty
We are now including a 1 year warranty with all SL-300, SL-R1 and SL-1000 lights that covers any manufacturing defects, failures with S-LOCK mounting, and electronic failures such as inability to charge or operate properly. Now, you can ride relaxed knowing that if anything happens, ShredLights has you covered.
Say hello to our new line up.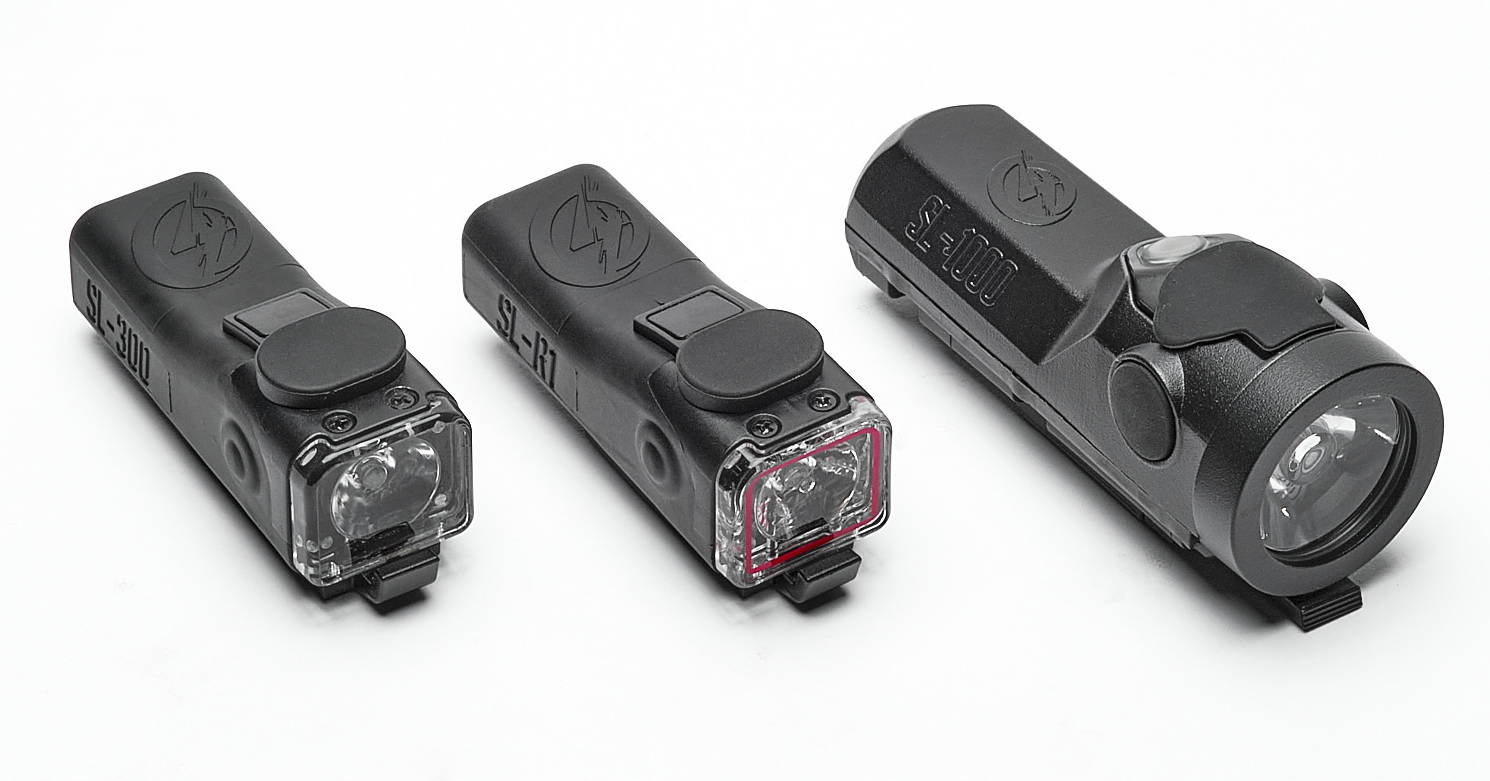 With the addition of the SL-300 and SL-R1, we now have 3 different light models to choose from. All of them are category leading for their compact size, brightness, and mounting options. When it comes to seeing and being seen on any personal electric vehicle, there is no comparison to ShredLights.