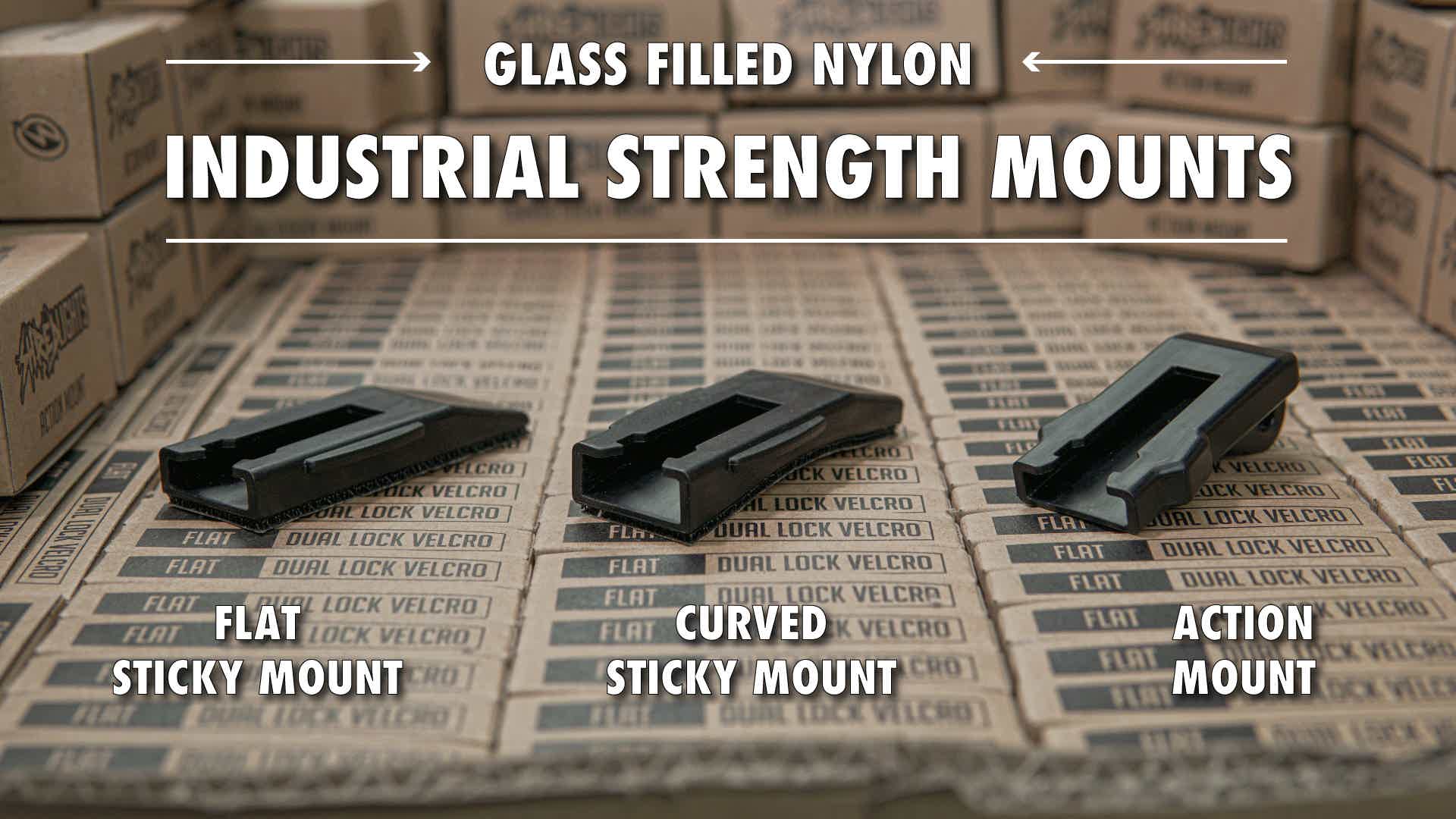 In November 2019, we introduced the Sticky Mounts to attach ShredLights to any flat or curved surface including any helmets, Onewheel's, fenders, and much more! For the first six months of the product, we utilized 3D printers (Prusa MK3's) to bring these new mounts to you as soon as possible. After receiving over 50 five star reviews we knew we had to permanently add these mounts to our fleet. We also decided this was a good time to upgrade the Action Mount to the new molded material. Despite some production delays, we are excited to have these new mounts in stock at ShredLights.com and in retailers worldwide soon.
The material choice was an important part of the design process so we could get maximum durability while maintaining the design freedom of injection molding. Mainly used in the automotive industry, glass filled polymers offer improved mechanical properties of rigidity, strength and improved surface hardness. The finish has a matte feel that will clean dirt off easily and last for years to come.
GRAB YOURS WHILE SUPPLIES LAST!
ALL ORDERS INCLUDING STICKY MOUNTS OR ACTION MOUNTS SHIPPED AFTER JUNE 9TH, 2020 WILL RECEIVE THE NEW INJECTION MOLDED Mounts.