A compact light kit for any bike with 300-1000 lumens of headlight power and 40 lumens of tail light power to see up to 10-20m ahead and be seen from over 2 km away.
1 x SL-300 or 1 x SL-1000 (select above)
1 x SL-R1
2 x Bar Mount
1 x Dual USB-C Charging Cable
30 Day Money Back Guarantee
1 Year Full Coverage Warranty
Super Bright
Love these lights, they keep my kids safe when riding at dusk and at night!
Awesome set of lights
Wow what an awesome light combo pack. This bright LED white headlight is perfect for riding in the dark. It really illuminates the road in front of you and gives a great crisp light making it easy to see ahead of you. The SLR1 is the perfect rear running light. Super bright red running light that lets drivers and others on the road see where you are at all time. I would 100% recommend this light combo kit to anyone who is looking for a clean, well made, and sleek looking light that really adds to the look of my Super73 Ebike. Well done Shredlights!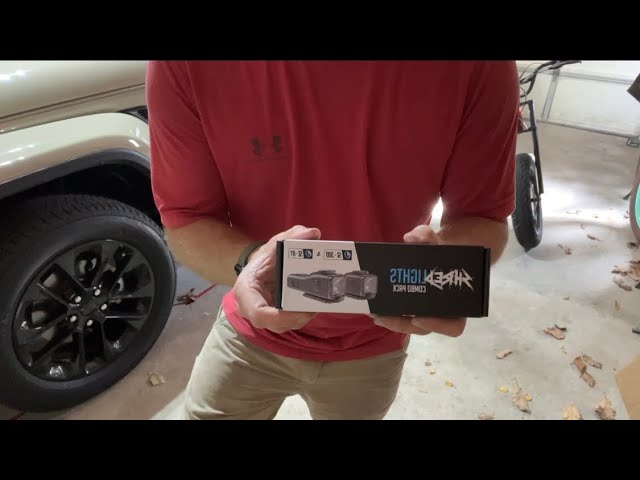 Best reliable lighting in the market imo!
No complaints here. Driving at night can't get any better. I thought I would most likely need additional lights but the Night Ops package was enough to use on my 18.6 mph scooter. I placed a SL1000 on my helmet and one on the handlebar and it's enough light that I can safely ride at 19mph way after sunset. Incredibly unbelievable as it may sound but it's so true. Normally, I have trouble even driving my car at night but on my ninebot max it's comforting that my 45 min commute is more than well lit. Thanks to all at ShredLights!
Combo pack
Very affordable and materials are
I'm in love with my new lights
Shredlights are the best in market I'm so happy 😁 with all their products I highly recommend it.
Just what I needed!!
I love the Bike Night Ops Pack. Nice and compact light kit with 1,000 lumens of headlight power, 40 lumens of tail light power,
and a 1,000 lumen helmet light. Lights up my trails at night more important makes me visible on city streets.
SL-1000/R1 Bike Combo Pack
Bike Night Ops Package
First impressions out of the box is that they are small and light. They feel the business and look great. Following a full charge they are very bright the different modes and how to achieve them take a bit of getting used to. I've done about 400km in the dark with them so far without any issue at all. The red rear light is maybe a touch too bright, but better to be seen than not. I tend to see another red lights as something to chase so I hope I inspire someone else to chase me. The mounts are super easy. I can see the effort made to design them. Really happy with my purchase. Lowest setting on flash still hasn't run out of juice yet. The mounts are also really easy to switch between bikes. The charge cable are also really high quality. Stickers. Gotta love stickers.